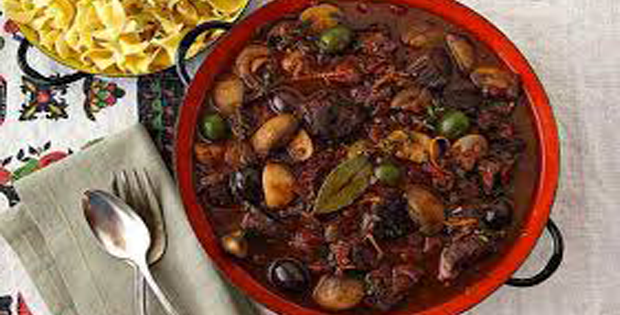 A great tasting French beef stew that is so easy to make.
Making dinner could sometimes be a stressful thing. This is especially true for working moms or dads who also do the cooking at home when they get back from a long day of work.
With this awesome slow cooker recipe, you wouldn't have to stress yourself that much anymore. Dinner will be just a breeze if this is what you consider serving to your loved ones.
This is definitely beef stew at its finest. The slow cooking gives the dish a whole lot of rich flavors with the elegance of a restaurant dish you never thought you could have at your very own home. You can serve over egg noodles or polenta, or even with a crusty whole-grain baguette.
Check out the recipe below.
---
Slow Cooker Provençal Beef Daube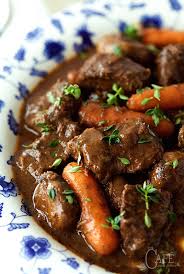 Ingredients:
2 pounds boneless chuck roast, trimmed and cut into chunks
1 tablespoon extra-virgin olive oil
6 garlic cloves, minced
1/2 cup boiling water
1/2 ounce dried porcini mushrooms
3/4 teaspoon salt, divided
Cooking spray
1/2 cup red wine
1/4 cup fat-free, lower-sodium beef broth
1/3 cup pitted niçoise olives
1/2 teaspoon freshly ground black pepper
2 large carrots, peeled and thinly sliced
1 large onion, peeled and chopped
1 celery stalk, thinly sliced
1 (15-ounce) can whole tomatoes, drained and crushed
1 teaspoon whole black peppercorns
3 flat-leaf parsley sprigs
3 thyme sprigs
1 bay leaf
1 (1-inch) strip orange rind
1 tablespoon water
1 teaspoon cornstarch
1 1/2 tablespoons chopped fresh flat-leaf parsley leaves
1 1/2 teaspoons chopped fresh thyme
More instructions on the next page…