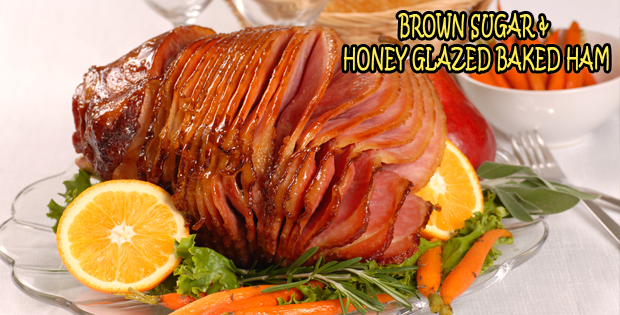 A luscious brown sugar and honey glazed slow cooked ham for any type of meal.
I love having ham stored in my fridge everyday! I love making sandwiches anytime I feel the urge of pigging out.
Yes it sounds horrible. But there are times that we allowed to have a cheat day. And even so, there are days that I just need a small snack than a huge meal wherein this ham helps a lot. It is also a very big help when preparing for a quick school snacks for my eldest son when I'm too lazy to cook or too tired.
This yummy glazed ham just does the trick. And whenever I'm running out of ham, all I have to do is whip another batch and keep it in my fridge when I'm done.
Check out the recipe below.
---
BROWN SUGAR & HONEY GLAZED BAKED HAM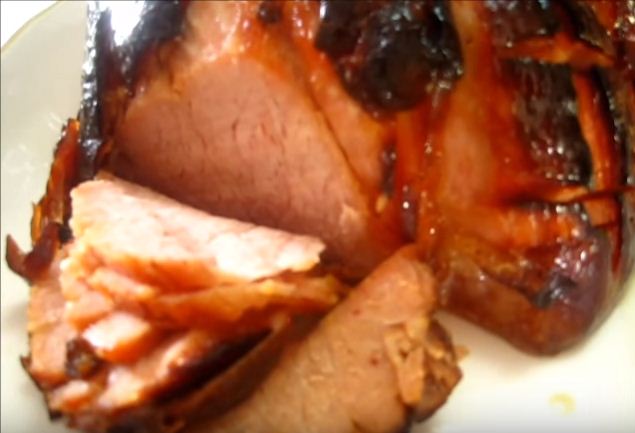 Ingredients:
1 (10-pound) smoked, bone-in ham
1 cup honey
1/4 cup packed brown sugar
8 tablespoons unsalted butter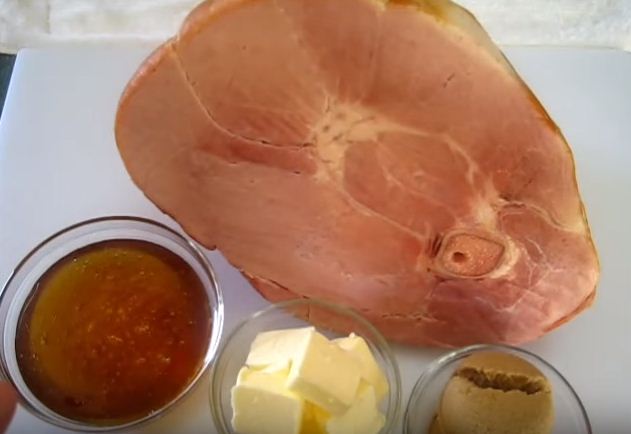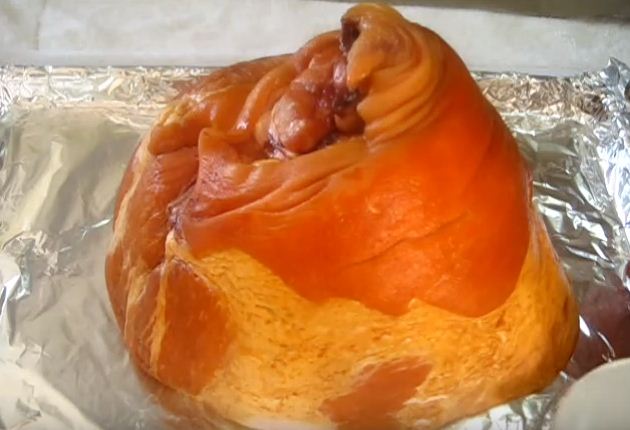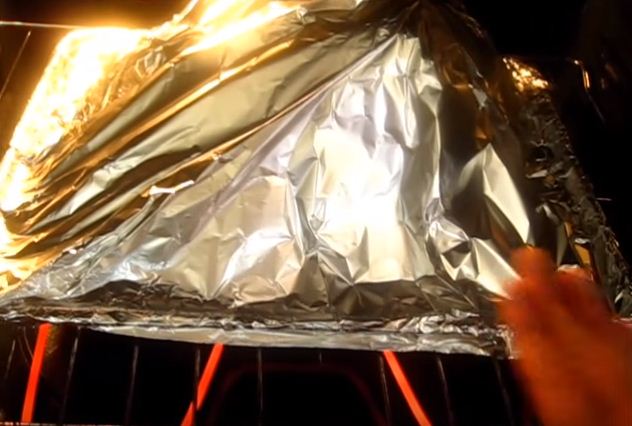 Instructions:
Arrange rack in lower third of oven. Preheat oven to 325 degrees F.
Remove plastic packaging or netting from the ham. Rise ham under running cool water. Pat dry with paper towels.
Trim away any excess fat from ham leaving about a 1/4-inch layer all over. Set ham aside to rest at room temperature for 30 minutes.
Line a sided baking sheet with heavy duty aluminum foil or several layer of regular aluminum foil (it will make clean up much easier). Place the ham, cut side down on baking sheet. Add 1/2 cup water around ham. Tightly cover ham with foil.
Bake 2 hours.
During last 15 minutes of cooking. In a small skillet or sauce pan, over medium heat, add the butter, brown sugar and honey. Stirring occasionally until brown sugar has dissolved, about 3-5 minutes. Set aside until lukewarm.
Remove ham from oven. Increase oven temperature to 425 degrees F. Remove foil from ham. Using a sharp knife score a 1-inch wide diamond pattern over the entire ham, Make sure not to cut more then 1/2-inch deep into ham.
Brush ham with a quarter of the honey glaze (about 1/4 cup), return to oven, bake uncovered for 15 minutes. Again remove ham from oven to brush with 1/4 cup of glaze and bake another 15 minutes. Repeat this two more times until the ham has baked a total of 1 hour.
8. Let the ham rest for 30-40 minutes before slicing.