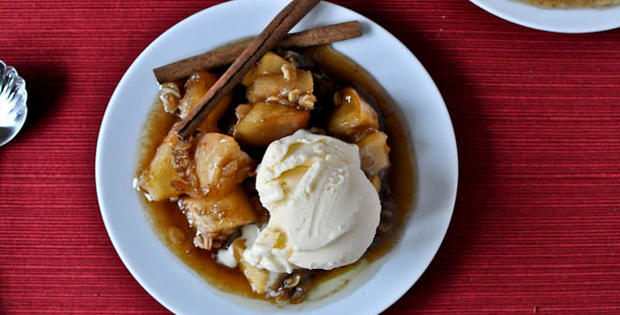 A dessert you must add to your holiday menu.
I will lie if I say that desserts like this sometimes seem like a cliche, but with recipes like this one I am about to share you will completely forget that it is a cliche. This is definitely one of those desserts that you will consider a keeper.
Since we have another holiday coming up, it is always a good idea to have tons of options for what you will be preparing as part of your menu. And this dessert should be and must be part of your menu. The caramel is inexplicably delicious. This is why you have to try it yourself. I love having it with vanilla ice cream and that is a suggestion you should not take for granted.
My little one isn't a big fan of apples, but this dish has made him liked apples a lot. Unfortunately, he only likes apples when this is the dish I serve him. Better than not eating apples at all, right?
Check out the recipe below.
---
Crock Pot Caramel Apple Crumble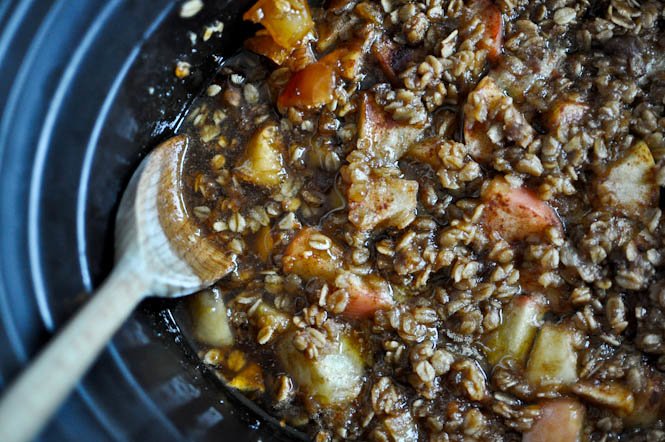 Ingredients:
1 cup brown sugar
1/2 cup granulated sugar
5 large apples, cut into chunks
1/4 teaspoon salt
1 teaspoon cinnamon
topping
2/3 cup oats
2/3 cup loosely packed brown sugar
1/4 cup flour
1/2 teaspoon cinnamon
3-4 tablespoons softened butter
1 teaspoon vanilla extract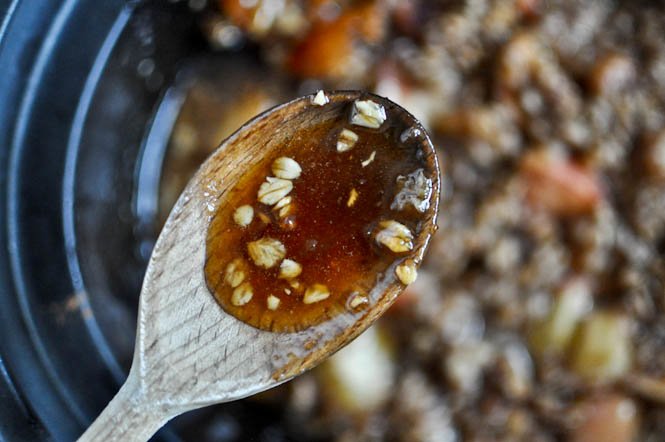 Instructions:
Toss apple chunks with salt and cinnamon.
In the bottom of your slow-cooker [mine is 7 quarts], mix brown and granulated sugars, then spread evenly to cover. Layer apples on top, keeping them in a single layer as much as possible, then adding the rest of top.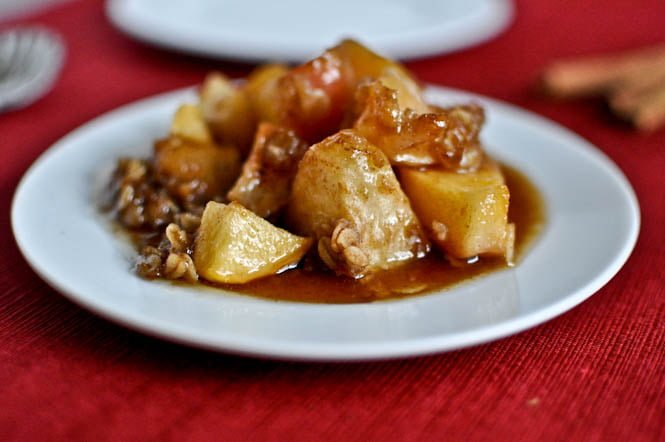 Mix the crumble topping together in a bowl, using your fingers to distribute the butter evenly and thoroughly and clump it together. Sprinkle it over top of the apples. Cook apples on low for 4 hours, or high for 2 hours. Turn off heat, unplug, and let sit, covered, for one hour. During this time the caramel will thicken a bit more. Serve with vanilla ice cream.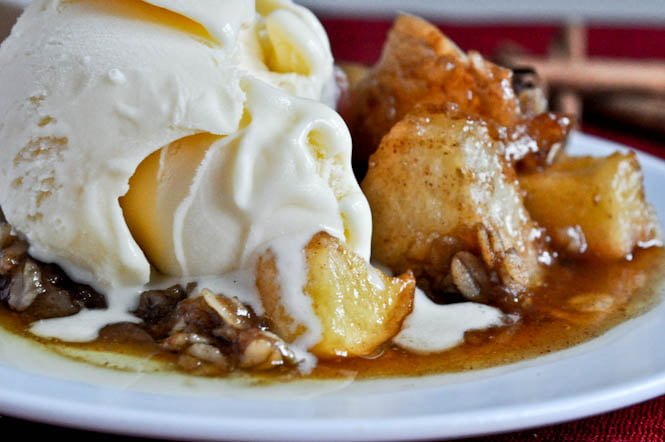 Note: this "caramel" sauce is not your typical thick and gooey caramel – it does thicken in the crock pot once cooled.
A big thank you goes to Jessica from howsweeteats.com for this scrumptious recipe.