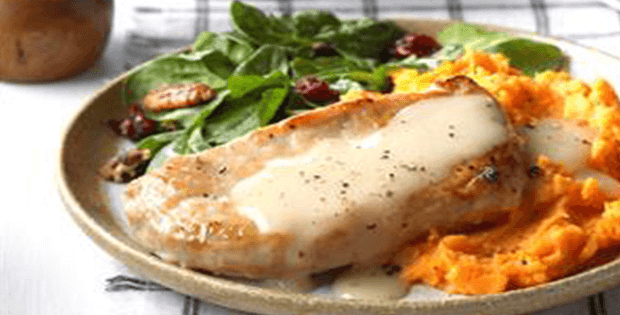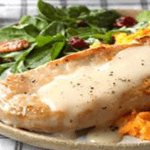 Yield: 4
Prep Time: 10 minutes
Cook Time: 3h 00 min
Print
Tenderlicious Slow Cooker Pork Chops
Super fork-tender pork chops with the creamiest and lightest gravy ever.
Since my little boys have been asking for mashed potato (not pizza or just fried chicken lately), I took it upon myself to find the best main dish that can match mashed potatoes.
And now that I have chosen a number of recipes that will perfectly match mashed potatoes, I am very excited to share my number 1 choice. This recipe is just something you really have to try. The pork will literally melt in your mouth and the gravy is just magical.
Check out the recipe below.
Ingredients
Instructions
In a large resealable plastic bag, combine 1/4 cup flour, mustard, garlic pepper and seasoned salt.
Add pork chops, one at a time, and shake to coat. In a large skillet, brown chops in oil on both sides.
Transfer to a 5-qt. slow cooker. Pour broth over chops.
Cook, covered, on low for 2-3 hours or until meat is tender.
Remove pork to a serving plate and keep warm.
Whisk remaining flour into cooking juices until smooth; cook, covered, on high until gravy is thickened.
To give this dish a healthier twist for your family or for yourself, serve this dish with vegetables on the side or coleslaw or a salad.
Happy slow cooking!
A huge thank you to tasteofhome.com for this amazing recipe.