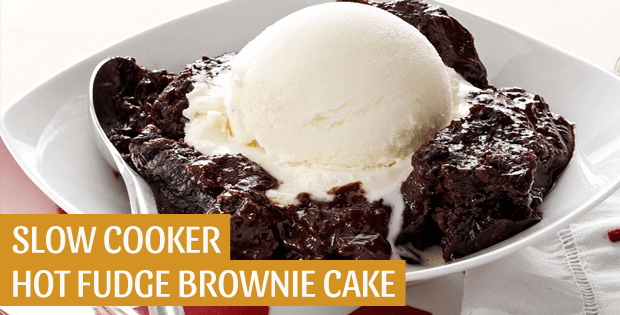 Try out how fudgy a brownie cake can be with your crock pot.
A brownie cake is most certainly one of my all time favorite desserts. The last time I shared a brownie cake recipe was last year but that didn't stop me from make brownies every month and almost every week. And it gave me more reasons to find another brownie recipe cake that I could add to my recipe book.
I am always on the look for the best brownie recipe that will make me enjoy a fudgy or moist cake. It is truly my weakness. And I think I can say the same thing for my kids and hubby.
This brownie cake recipe is simply to die for. The fudginess is out of his world and it pairs perfectly with vanilla ice cream. It reminds be of an ice cream flavor that I love buying which has been faced out already, Vanilla And Brownie Fudge. At least I don't miss the ice cream version anymore.
Check out the recipe below.
---
Slow Cooker Hot Fudge Brownie Cake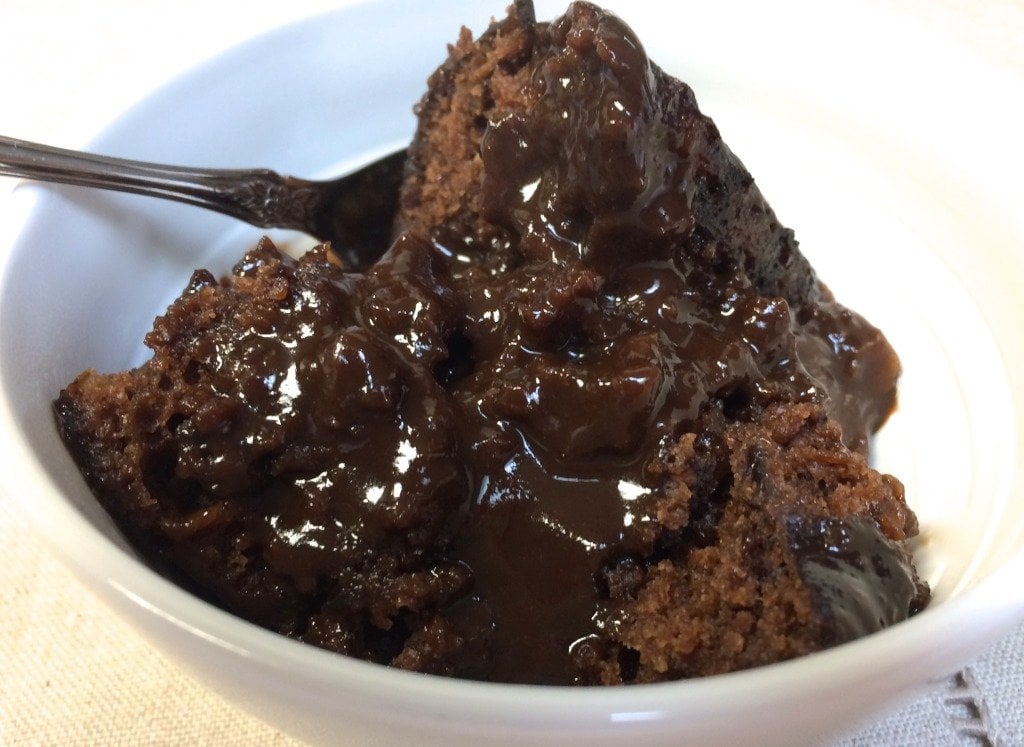 Ingredients:
1 cup packed brown sugar
1 cup flour
3 Tbsp cocoa
2 tsp baking powder
1/2 tsp salt
1/2 cup milk
2 Tbsp melted butter
1/2 tsp vanilla
3/4 cup packed brown sugar
1/4 cup cocoa
1 3/4 cups boiling water hot milk
Instructions: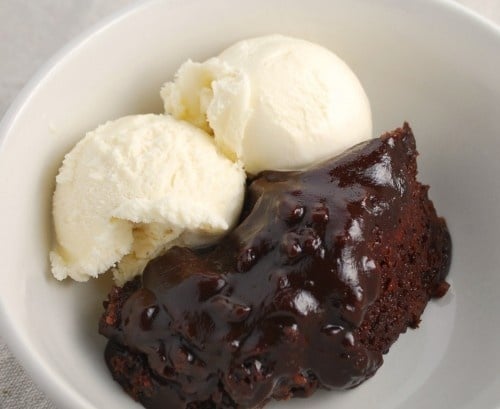 In a large bowl mix together 1 cup brown sugar, flour, 3 Tbsp cocoa, baking powder, and salt.
Stir in milk, butter, and vanilla. Spread over the bottom of a greased slow cooker.
In a separate bowl, mix together 3/4 cup brown sugar and 1/4 cup cocoa. Sprinkle mixture over the batter in the bottom of the slow cooker.
Warm up 1 3/4 cup of milk in the microwave. (I put mine in a glass pyrex measuring cup in the microwave on high for 2 minutes. It didn't boil but was close to it.) Don't stir the milk into the batter. During baking, the top layer bakes into a cake and the bottom layer turns into a fudgy pudding/hot fudge sauce. Cover and cook on HIGH 2-3 hours or until center is almost set.
Scoop cake out into a serving bowl. Drizzle with the fudge sauce that is underneath the cake part. Serve warm with vanilla ice cream.
A very big thank you to 365daysofcrockpot.com for this luscious recipe.
Credits to the following for the great images:
melissassouthernstylekitchen.com, tasteofhome.com and jaquo.com