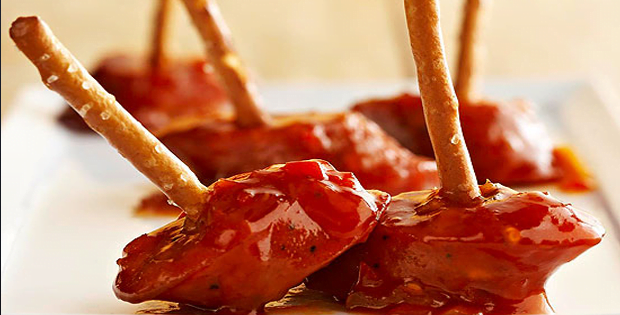 A great finger food option for the New Year party.
So we are done with Christmas preparations, now it's time for the last celebration of the year, New Year's eve. Do you go out for New Year's eve to celebrate or do you usually celebrate at home with your entire family? If you stay at home, what do you usually prepare for the New Year's party?
For me and my family, it's an evening of non-stop food, booze, music and laughter. Since most of the people who we usually expect arrive mid afternoon, I get all the help I could in the kitchen for all the food I need to serve for dinner until midnight. And for the dishes I would make sure that there are a lot of finger foods. Dinner would be somewhat a heavy meal, but the after dinner party is as important since we will all stay up 'til wee hours after midnight. Here is a recipe that will perfectly fit your New Year Party.
You can actually use any type of sausage for this recipe. It does not really have to be chicken sausage. It can suit your preference especially with regard to the intensity of the sweetness and sourness. Plus it is a great finger food option to partner up with some drinks for the New Year's eve party.
Check out the recipe below.
---
 Sweet-and-Sour-Glazed Chicken Sausage Bites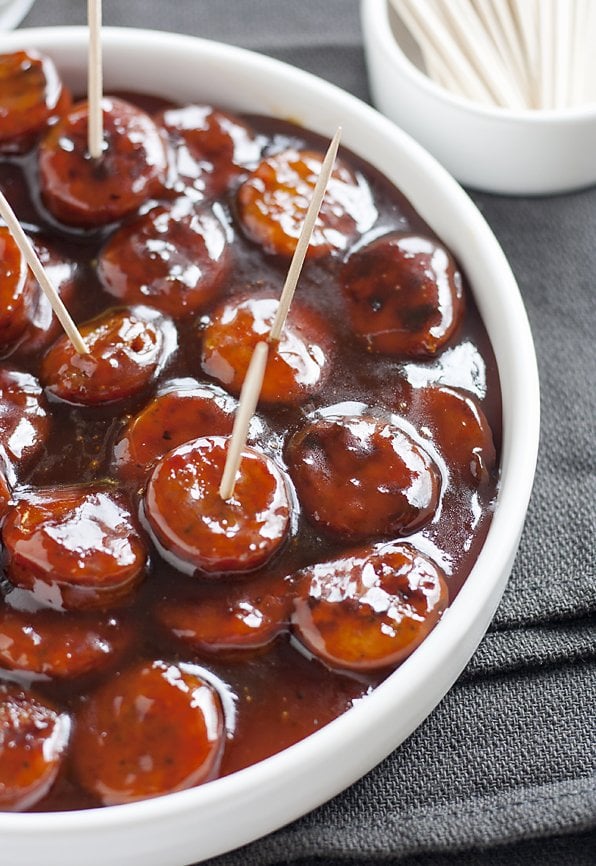 Ingredients:
1tablespoon olive oil
1/2cup finely chopped onion (1 medium)
1/3cup finely chopped red sweet pepper
3cloves garlic, minced
312 ounce package apple-Chardonnay, sun-dried tomato, spicy jalapeno, and/or other cooked chicken sausage links, cut diagonally into 3/4-inch slices
2/3cup chili sauce
2/3cup apple jelly
2tablespoons soy sauce
2teaspoons grated fresh ginger or 1/2 teaspoon ground ginger
1/4teaspoon crushed red pepper
2teaspoons cornstarch
2teaspoons cold water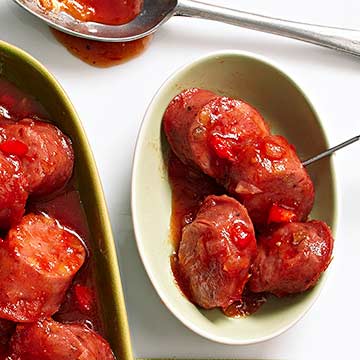 Instructions:
In a large saucepan heat oil over medium heat. Add onion, sweet pepper, and garlic; cook and stir for about 3 minutes or until vegetables are tender.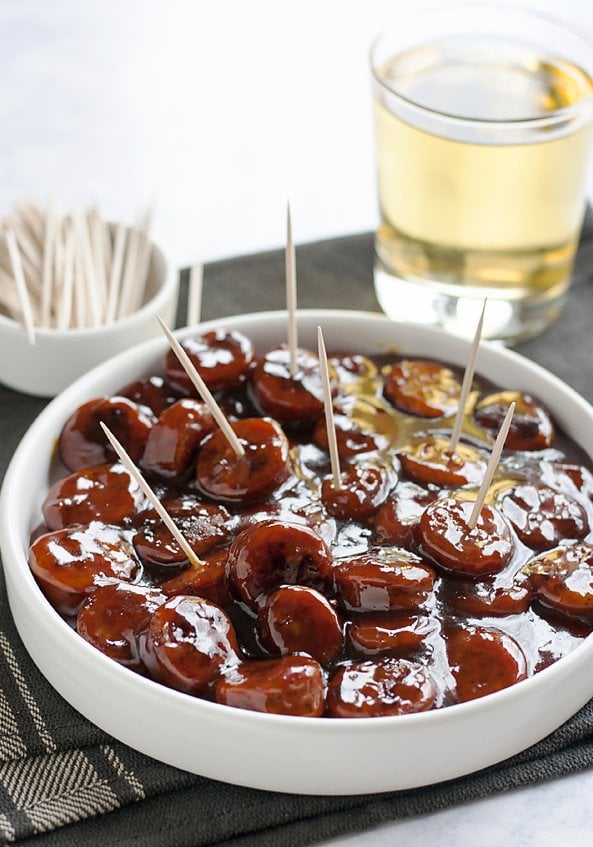 Place onion mixture and sausage slices in a 3-1/2- or 4-quart slow cooker. In a small bowl stir together chili sauce, jelly, soy sauce, ginger, and crushed red pepper; pour over mixture in slow cooker.
Cover and cook on low-heat setting for 3 to 4 hours or on high-heat setting for 1-1/2 to 2 hours.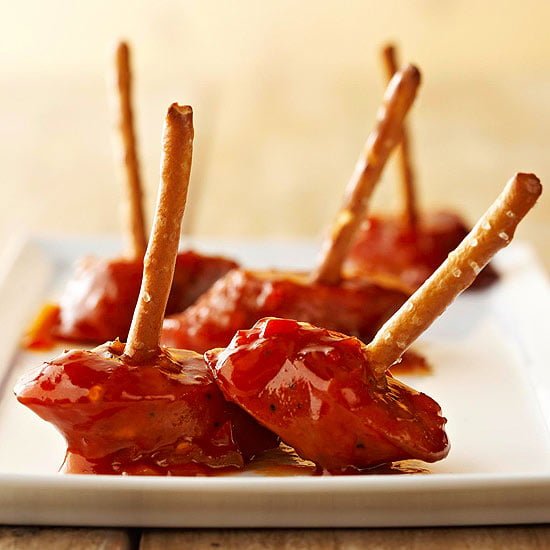 Set cooker on high-heat setting. In a small bowl combine cornstarch and the cold water. Stir cornstarch mixture into mixture in slow cooker. Cover and cook for about 15 minutes more or until thickened. Serve immediately or keep warm, covered, on warm setting or low-heat setting for up to 2 hours. Serve with skewers or decorative toothpicks.
A very big thank you to bhg.com for this delicious recipe.
Credits to the following for the amazing images: