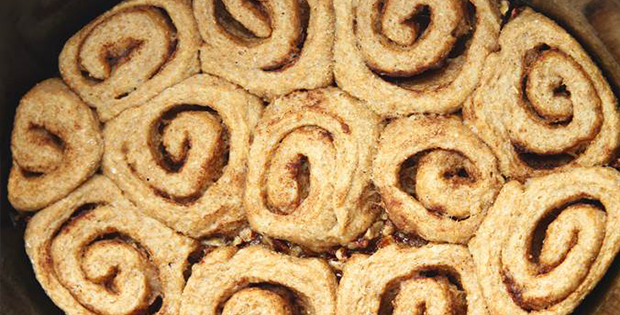 An indulging sticky pecan bun that hits the right spot.
Going traditional with my dishes or even pastries is sometimes the easiest way to make sure that you get the right texture, flavor and everything that goes along with the dish. But being experimental can be very exciting and can give a thrill to your tastes buds. Plus it is a good way to be creative with your dishes.
Now, this sticky pecan buns can make you feel what I mentioned earlier. The great thing about this is that it is as tasty and enticing as the traditional buns. And if you are a sucker for anything sweet and extra gooey, then you will definitely go crazy its buttery caramel.
It is a bit of work but you will not regret preparing this dish. And when it's all gone, you will want to make more. So I suggest make as much as you want for times like you feel eating some. Make sure to store leftovers in an airtight container. Keep in Refrigerator for up to 5 days and you can always reheat it in the microwave for about 15 seconds.
Check out the recipe below.
---
Slow Cooker Sticky Pecan Buns
Ingredients:
for the dough
6 tbsp (90mL) nonfat milk
4 tbsp (60mL) maple syrup
½ tbsp (7g) unsalted butter, melted
1 tsp (5mL) vanilla extract
¼ tsp (2g) salt
2 ¼ tsp (7g) yeast
1 ½ – 2 c (180-240g) whole wheat flour
for the caramel sauce
2 tbsp (28g) unsalted butter
2 tbsp (30mL) nonfat milk
4 tbsp (60mL) maple syrup
¼ c (28g) chopped pecans
for the filling
3 tbsp (45mL) maple syrup
1 ½ tsp (4g) ground cinnamon
½ tbsp (7g) unsalted butter, melted
Click on the NEXT BUTTON for the rest of the recipe