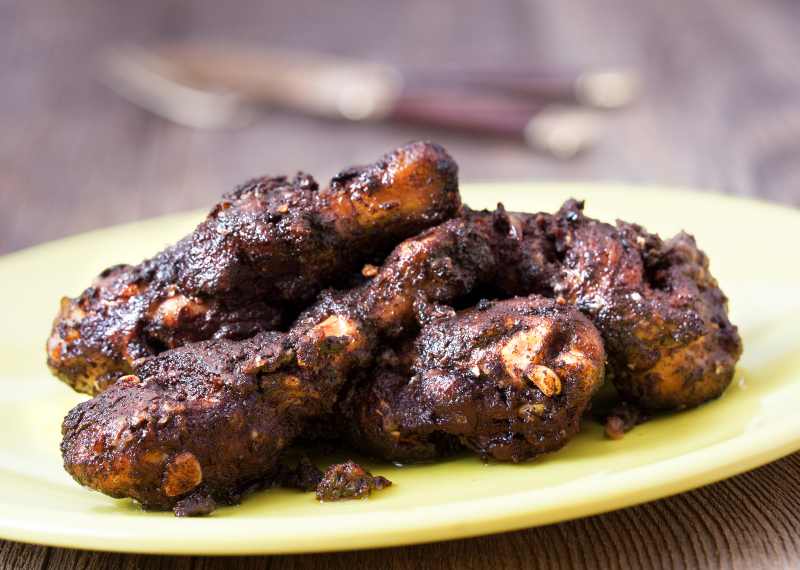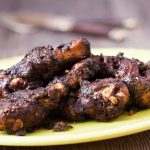 Yield: 5
Prep Time: 15 minutes
Cook Time: 4h 00 min
Print
Crock Pot Jerk Chicken recipe
This slow cooker chicken recipe is an adaptation of a short and sweet youtube video that I advise you to watch below. In our family case, we made this recipe with boneless skinless chicken thighs cooked on low. Served over yellow jasmine rice made in our instant pot. We usually go for chicken breasts, but we wanted to play it safe on our first try here.
Instructions
Blend all ingredients in a blender and food processor to make jerk seasoning and set aside.
Marinate Chicken thighs with half of the jerk seasoning, and leave the chicken overnight in the fridge if you prefer. or move to the next step.
Heat up a skillet on medium heat and saute the chicken thighs for five minutes.
Transfer the chicken thighs to the crockpot and add the remaining half of the jerk seasoning.
Cook on high for 4 hours or Low for 8 hours.
Serve over your choice of rice and enjoy!!!
If you're in the mood for some tropical and Caribbean flavors, crock pot jerk chicken is a dish you have to try. This simple slow-cooker jerk chicken recipe will walk you through making a delicious meal that your whole family will love.
Our family often gets a little tired of chicken dishes over time, and we can't blame them. So, we decided to spice things up a little. This crock pot jerk chicken is a great way to add serious flavor to your next family dinner. The slow cooker does all the work, and you don't need much prep time, leaving plenty of time for sides or other dishes.
The secret to making the best slow cooker recipe with jerk chicken is no secret at all
The key to making crock pot jerk chicken is getting the right blend of spices that give this dish its unique flavor. Traditional Jamaican jerk chicken recipes call for jerk seasoning but don't get intimidated by this.
It can simply process the following ingredients in a blender: Scotch Bonnet peppers and green onions but if those aren't available, use regular bell peppers as a substitute or Jalapenos if you don't mind spicy. Before putting it into the crockpot, you can also marinate the chicken overnight in olive oil, garlic, thyme, allspice, nutmeg, brown sugar, soy sauce, and Orange Juice.