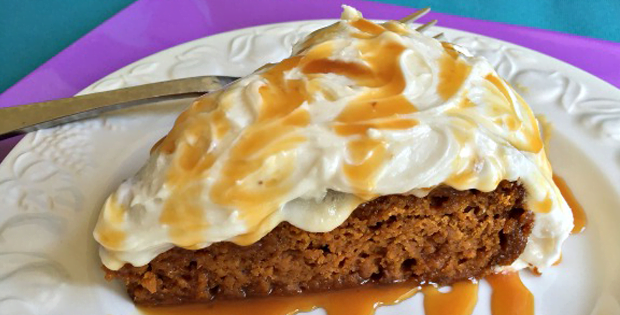 The best pumpkin spice cake recipe you will ever make!
There are definitely tons of pumpkin spice cake recipes out there. And each one of them is delicious and special in their very own way and of course to the preference of the recipe author or the people it is being served to.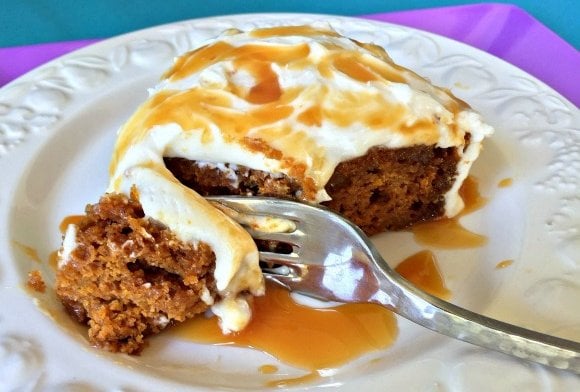 So allow me to say that for me, this is one of the best pumpkin spice cake recipes I have ever encountered. I actually placed it in the number one spot. And this is why I am more than happy to share it with you all. I certainly did not regret trying the recipe as soon as I found it online. I've tried several recipes before and this has beat all of the precious trials.
The buttercream frosting is just the perfect match for the cake. It's super moist and the pumpkin pie spice flavor is just to-die-for. I have made it a weekly routine to prepare this every Sunday as a dessert for our Sunday meal. And we never get tired of it. So try it out now and tell me what you think of it.
Check out the recipe below.
---
Crock Pot Pumpkin Spice Cake
Ingredients:
Crock Pot Pumpkin Spice Cake
1 15 ounce can pumpkin (not pumpkin pie filling)
1 1/2 cups all purpose flour
3/4 cup brown sugar
2 teaspoons pumpkin pie spice
1 teaspoon cinnamon
1/2 teaspoon ginger
1/ teaspoon clove
2 tsp baking powder
1/2 teaspoon baking soda
1/2 teaspoon coarse salt
1 teaspoon vanilla extract
2 eggs
1/2 cup vegetable oil
1/4 cup buttermilk
Vanilla Buttercream Frosting
3 cups confectioners' sugar
1/2 cup butter
1 teaspoon vanilla extract
3 TBSP whipping cream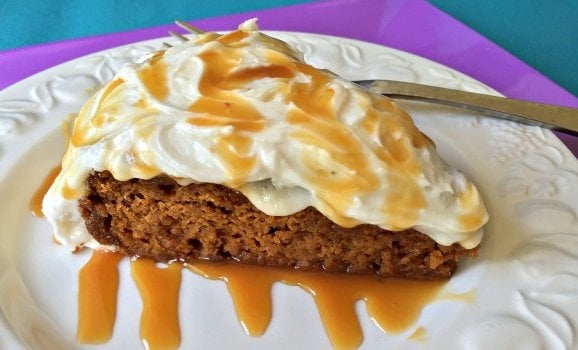 Instructions:
Crock Pot Pumpkin Spice Cake
In a large bowl combine the dry ingredients.
In a medium bowl combine the wet ingredients.
Make a well in the center of the dry ingredients and add the wet mixture to the dry.
Fold gently, just until combined.
Stir in buttermilk.
Pour batter into prepared crock pot and set on low.
Cook 1.5 – 2 hours and refrain from lifting lid.
A toothpick inserted in the center of the cake will come out clean when it is done.
Vanilla Buttercream Frosting
Cream butter thoroughly and add powdered sugar one half cup at a time.
Add vanilla and a pinch of salt.
Begin adding cold whipping cream by the tablespoonful with mixer running on low speed.
When all whipping cream has been added, crank the speed of the mixer to high to beat air into the mixture and whip the cream.
Watch the full video below.