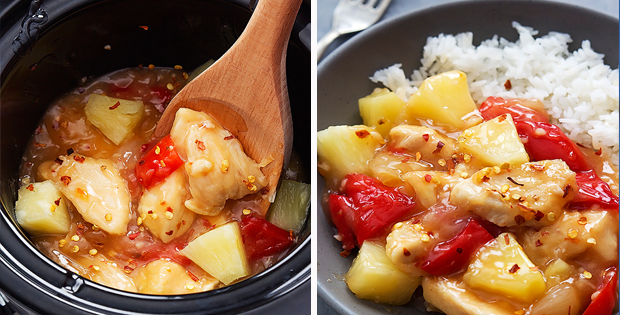 Put fire into your meal with this delish spicy chicken dish!
This Asian style saucy sweet and spicy chicken meal will definitely blow your mind away. And if you are a huge fan of spicy dishes then adding a little more red pepper flakes and a drizzle a bit of sriracha will certainly make it a perfect dish for you.
The best part of this dish is that it's homemade. You won't need to depend on take outs or going to restaurants just to have a taste of great Asian meals. Plus it is so easy to make. Tasty and easy, what else can you ask for?
Your guests, family and friends will beg for more of your cooking and even request if they could try your other recipes. This is why you have to visit us once in a while to get more awesome slow cooked recipes.
Check out the recipe below.
---
SLOW COOKER SWEET FIRE CHICKEN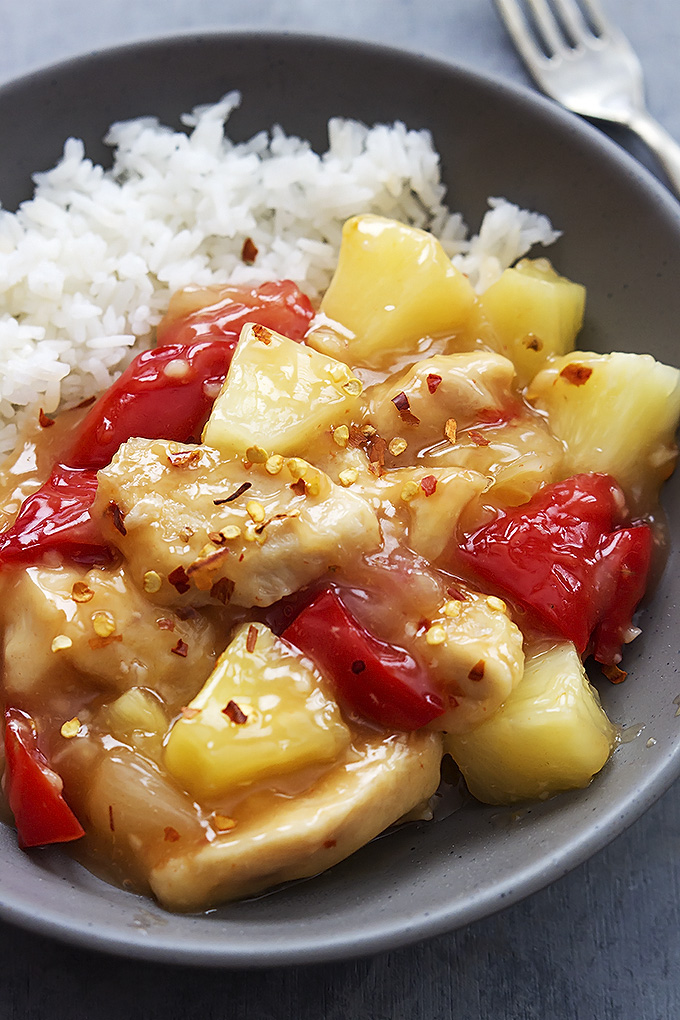 Ingredients:
3-4 boneless skinless chicken breasts, cut into bite-size pieces
1 red bell pepper, chopped
1 can pineapple chunks, drained
sauce
2 teaspoons minced garlic
1-2 teaspoons crushed red pepper flakes
⅔ cup sugar
1 cup water
2 tablespoons sweet red chili sauce
½ teaspoon salt
4 tablespoons cold water + 3 tablespoons corn starch
Go to the next page for the instructions…