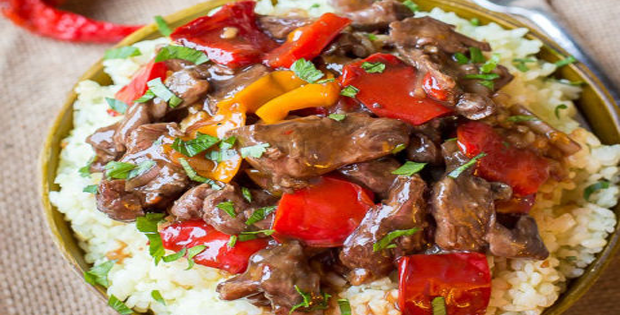 A perfect combination of spies on a slow cooked beef.
I just love spicy dishes. I can't really live without something spicy on the table in every meal. Well, some of you might think that isn't healthy. But the spies I take have different levels. So I don't really go overboard with the spiciness of the dishes I eat.
This must be one of my favorite spicy dishes. My eldest son loves it as well. My hubby, who isn't really a fan of spicy food, has now acquired my taste for such dishes. So, now this dish is definitely one of those in our menu monthly.
Check it out below.
---
SLOW COOKER SPICY BEEF & BELL PEPPER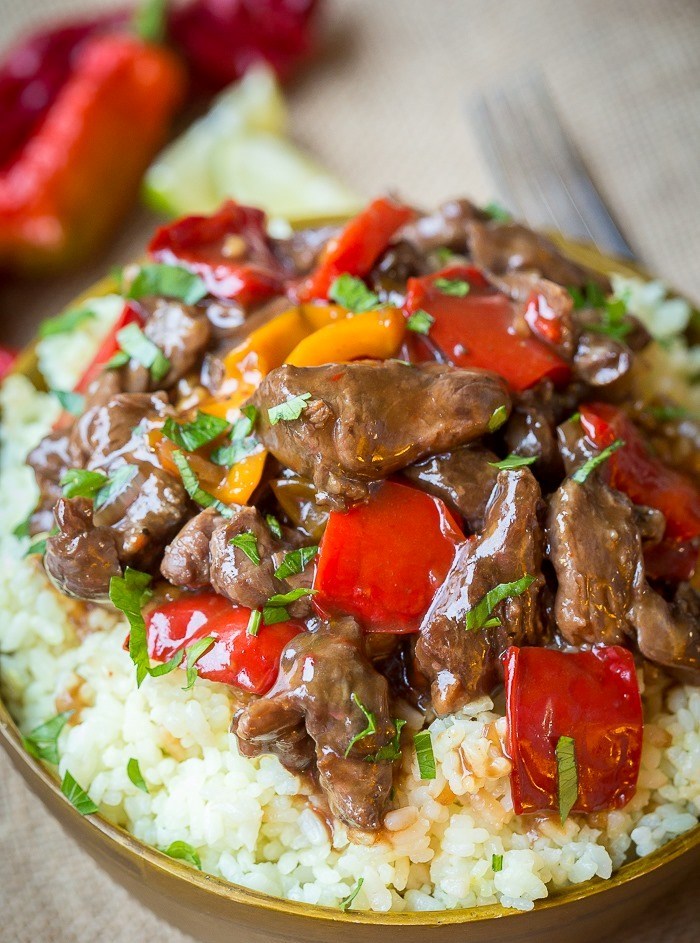 Ingredients:
2 lbs beef chuck, thinly sliced
2 cups chopped to 1 inch squares bell pepper
½ medium onion, peeled, cut in half, sliced
1 cup broth or 1 cup water + 3 bullion cubes
2 tsp freeze dried garlic
⅓ cup chopped parsley
2 tsp salt
1 tsp black pepper
1 tsp – 1 Tbsp Sriracha sauce
To thicken
½ cup water
2 Tbsp corn starch
Click to the next page for the instructions…