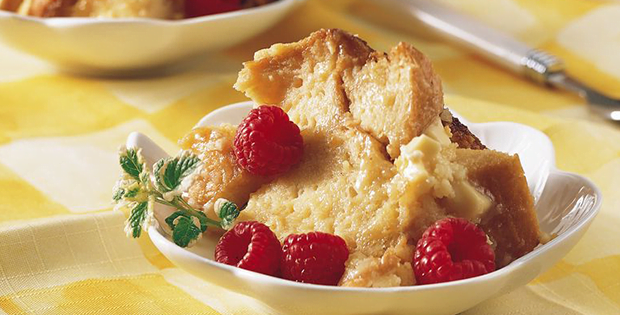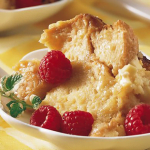 Yield: 8
Prep Time: 10 minutes
Cook Time: 3h 40 min
Print
Slow Cooker White Chocolate Bread Pudding
Left over French bread and white chocolate have never been this amazing.
Do you love making something new out of leftovers? I personally love doing that. I find it such a waste to just throw away food or leave it to go bad. So the best way is to make it into something new.
And one of those that I usually use is left over bread. And pudding is one of my favorite dessert or snack. So what a perfect way to put it in a slow cooker and add white chocolate to seal the deal.
Check out the recipe below.
Slow Cooker White Chocolate Bread Pudding
Instructions
Spray inside of 3- to 4-quart slow cooker with cooking spray. Place bread cubes in slow cooker. Sprinkle with baking bar.
In small bowl, mix remaining ingredients; pour over bread cubes and baking bar.
Cover; cook on Low heat setting 3 hours 30 minutes to 4 hours or until toothpick inserted in center comes out clean. Serve warm.
This is a very rich and super satisfying pudding dish coming from your leftovers. No need to run to the supermarket just to get the ingredients too. Easy, simple, budget friendly and super delicious.
Happy slow cooking!
A very big thank you to bettycrocker.com for this amazing dessert.