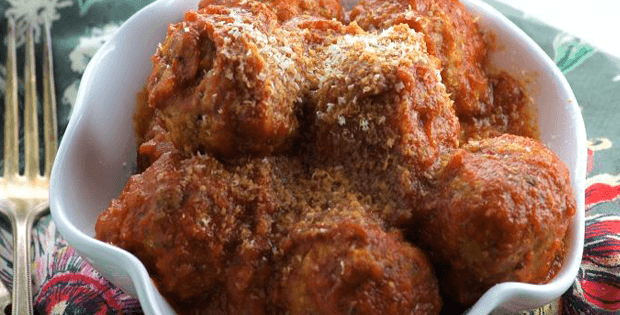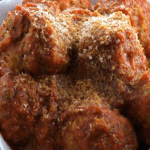 Yield: 4-6
Prep Time: 45 minutes
Cook Time: 1h 30 min
Print
Slow Cooker Vegetarian Meatballs
A healthier slow cooker option for those on a diet or on a cleansing journey.
How does your daily menu look like? Do you make sure that your menu includes a balances meal for you and your family? This is the very thing that we need in this generation and age. With the number of new dishes and the fast food scene ultimately dominating our fast paced life, going healthy with our home cooked meals is a must.
This recipe can bring you a home cooked tradition dish with a healthier touch to it. If you have kids around, this will be a great way to make them start appreciating veggies.
Check out the recipe below.
Ingredients
Instructions
Mix first five ingredients together in order.
Refrigerate for 30 minutes.
Form into 1-1/4 inch balls and place on baking sheet sprayed with Pam.
Bake in 400 degree oven until brown, about 20 minutes.
(May be frozen now.) Place meatballs in slow cooker and cover with 2-3 cups boiling water and 2-3 cubes or envelopes vegetarian brown broth.
Cook on high setting for 1 hour (or 1-1/2 if frozen).
Try this recipe out and tell me what you think. I'd love to know what you think. Don't forget to leave your comments below and don't forget to rate the recipe as well.
Happy slow cooking!
A very big thank you to geniuskitchen.com for this awesome recipe.