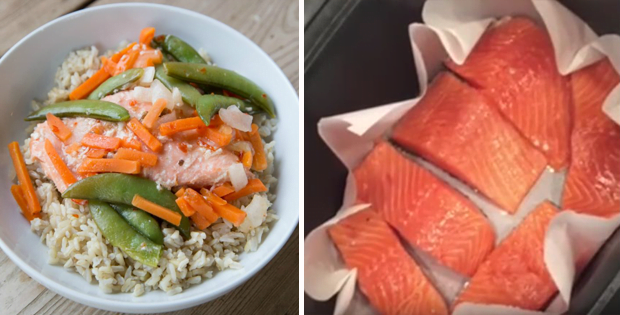 Kicking up the notch with cooking fish, Thai-style.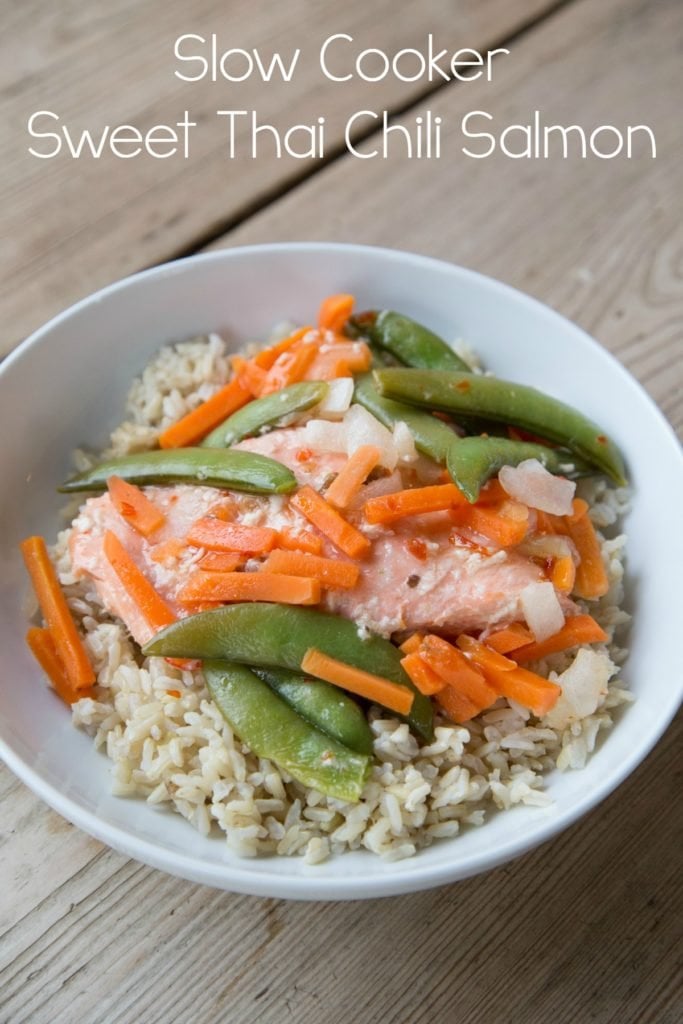 I am still in a seafood frenzy this week. So bear with me for sharing another fish recipe. Aside from seafood, I am actually also craving for something a bit with spice and something Asian. And I think I am having a lucky streak as I am getting a lot of seafood recipes lately.
Luckily, my boys have been also asking for Asian dishes, so it was easy for me to blend in my cravings for seafood.  At least I am now able to cook a number of seafood dishes in my slow cooker compared to before.
Now this Thai recipe is one very easy dish. You don't even need to chop a whole lot of veggies as you can use frozen veggies (the slow cooker does a great job if you are cooking frozen ingredients). And if you do really like eating fish, this might greatly change your mind. The fish and veggies altogether gives me that healthy feeling after my meal. It is a perfect dish if you are on a diet or if you are very keen on counting calories.
Check out the recipe below.
---
Slow Cooker Sweet Chili Salmon With Asian Veggies
Ingredients:
1 lb. salmon fillet, cut into 4 meal size portions
8 oz. jar or bottle of sweet chili Thai sauce
12 to 16 oz. Asian style frozen veggies
Salt and pepper
1 cup brown rice, as side dish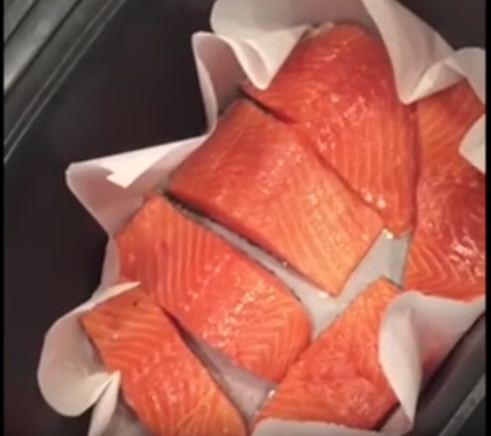 Instructions: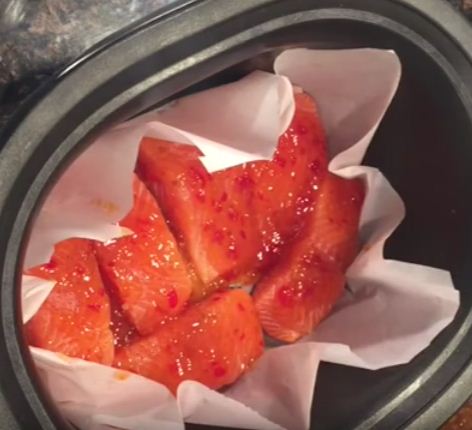 Place a large piece of parchment paper into the base of the slow cooker. The parchment paper is to make it easier to lift the salmon out of the slow cooker after it cooks.
Place the 4 salmon fillets flat on the parchment paper. Sprinkle each with little salt and pepper over the top. Pour the sweet chili Thai sauce over top of the salmon. Add the frozen veggies over the top.
Set on high and cook for 1 hour.
Prepare brown rice, as directed on package.
Once salmon is cooked, carefully lift it out of the slow cooker onto a shallow serving dish. Remove skin before serving.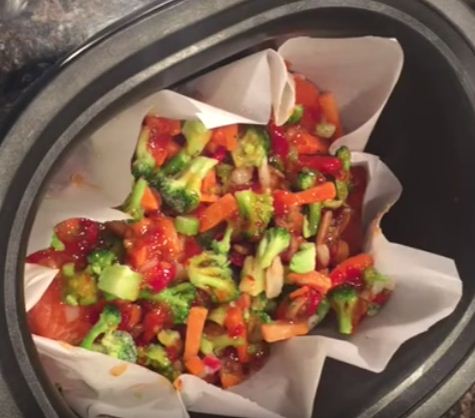 Serve Slow Cooker Sweet Chili Salmon with Asian Veggies over rice.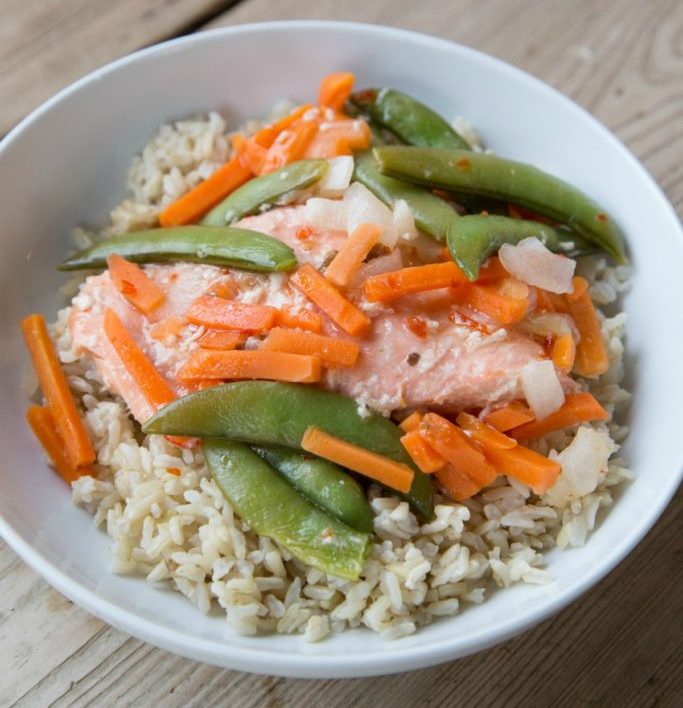 Note:
You might need to cook on high for 1 ½ hours, depending on thickness of the salmon fillets. Thicker fillets will take up to 1 ½ hours to cook through.
Watch the full video below.