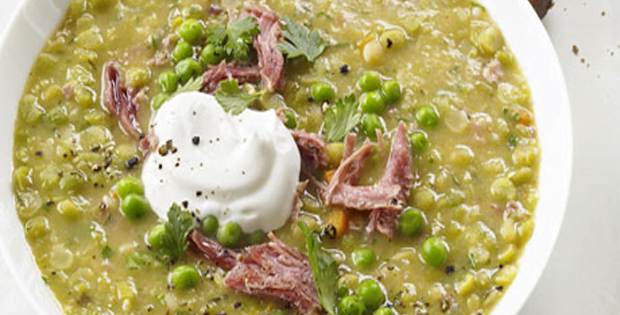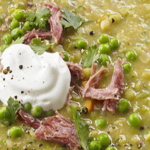 Yield: 6
Prep Time: 30 minutes
Cook Time: 6h 00 min
Print
Slow Cooker Split Pea Soup
Another great addition to your must have dishes for cold nights.
A warm home cooked meal is always the best way to end a very long tiring day, especially if it is a cold night ahead. My family loves having warm soup as part of our daily meal. It usually is an extra main dish if not the main dish.
And if you are just like us, then you will love this recipe I am about to share. It is one of those recipes you keep for nights that are so cold and you would want something not only comforting but extra delicious.
Check out the recipe below.
Slow Cooker Split Pea Soup
Instructions
Tie the parsley stems and thyme together with kitchen string and place in a 6-quart slow cooker.
Add the split peas, leek, celery, carrots, 1 teaspoon salt and 1/2 teaspoon pepper; stir to combine.
Add the turkey leg and 7 cups water.
Cover and cook on low until the split peas and meat are tender, 6 to 8 hours.
Discard the herb bundle. Discard the skin and bones from the turkey leg and shred the meat.
Vigorously stir the soup to break up the peas and make the soup smoother.
Thin with water, if desired. Stir in the chopped parsley and about three-quarters of the turkey meat; season with salt and pepper.
Ladle the soup into bowls. Thin the yogurt with a little water, then spoon onto the soup. Top with the thawed peas and the remaining turkey. Serve with bread, if desired.
If you like this recipe, please comment your thoughts below and rate it too. I'd love to know what you think and if you have any suggestions.
Happy slow cooking!
A very huge thank you to foodnetwork.ca for this amazing dish.