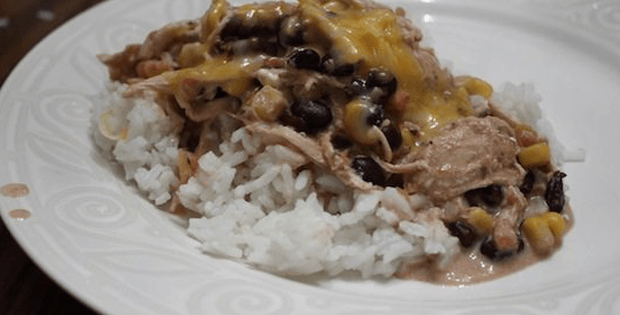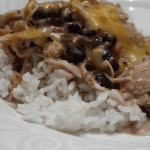 Yield: 4-6
Prep Time: 5 minutes
Cook Time: 7h 00 min
Print
Slow Cooker Southwest Chicken
Chicken slow cooked to perfection with tenderness you will go crazy about.
How tender do you want your chicken dish to be? If you have a slow cooker, I think you know how reliable it is making your dish as tender as possible.
This recipe is one great example of how reliable your slow cooker can be in preparing a chicken dish. You will love this more once you start cooking it as it is exemplifies the idea of throwing it all in and leaving it to cook.
Check out the recipe below.
Slow Cooker Southwest Chicken
Instructions
Add the corn, black beans, salsa, and chicken to the ziploc bag.
Write on the bag:
Dump ingredients into the crock pot. Cook on high for 6-7 hours and low for 7-8 hours.
About 30 minutes before the meal is going to be served remove and shred the chicken.
Cut up the cream cheese into chunks and add to the crock pot with the chicken.
Serve over rice.
If you want to give it more flare, add some shredded cheese on top. And if you do not eat much of black beans, you can just not add them to the recipe. Try it out and tell me what you think.
Happy slow cooking!
A very big thank you to savingyoudinero.com for this recipe.