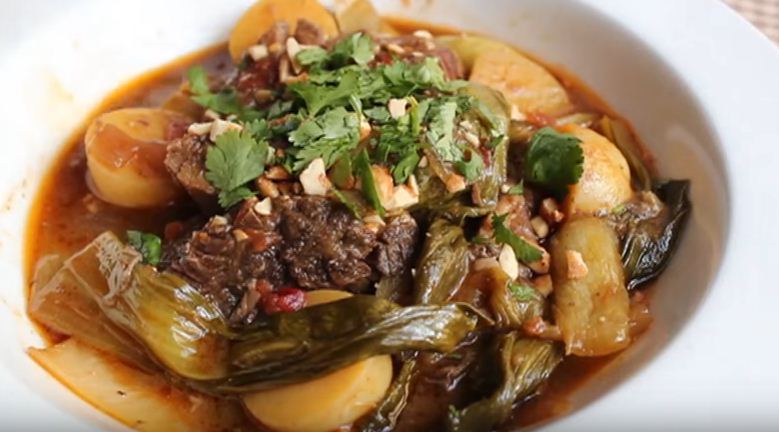 An exotic slow cooker touch to a traditional beef roast.
How would you like a combination of two worlds in your cuisine, specifically in one dish? Experimenting on your dishes is something that can make your dining experience very interesting and delightful. I cannot really assure you that it will always turn out perfect or to your liking, but that is why we have trial and error.
This recipe here is one example of that. I'm sure that whoever made this recipe have gone through several trials before getting that perfect blend. And this is quite risky as you combine the flavors of Southeast Asia and Midwest America. It does give you that very satisfying westernized dish with an exotic side to it.
This is a very good example of two worlds crossing each other and what better way to have it but on a delicious home cooked dish. And of course, this is with the help of your best cooking aid, the slow cooker.
Check out the recipe below.
---
Slow Cooker Red Curry Beef Pot Roast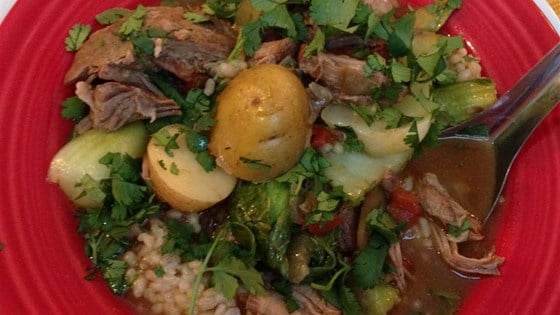 Ingredients:
2 1/2 or 3 pound beef chuck roast
salt and pepper to taste
2 tsp vegetable oil
1 chopped onion
1 or 2 tsp red curry paste, or to taste
2 tsp ground cumin
1 tsp ground coriander
2 cups chicken broth
1 can (14 oz) coconut milk
1 can (10-oz) diced tomatoes with green chilies (or any diced tomato product)
3 tbsp Asian fish sauce, or to taste
1/4 cup brown sugar
1 tbsp tomato paste
4 cloves minced garlic
1 thumb-sized piece of ginger, sliced
juice of one lime
2 bay leaves
1 1/2 pound small potatoes, halved
4 or 5 baby bok choy, sliced
1 rounded teaspoon cornstarch, dissolved in 1 tablespoon cold water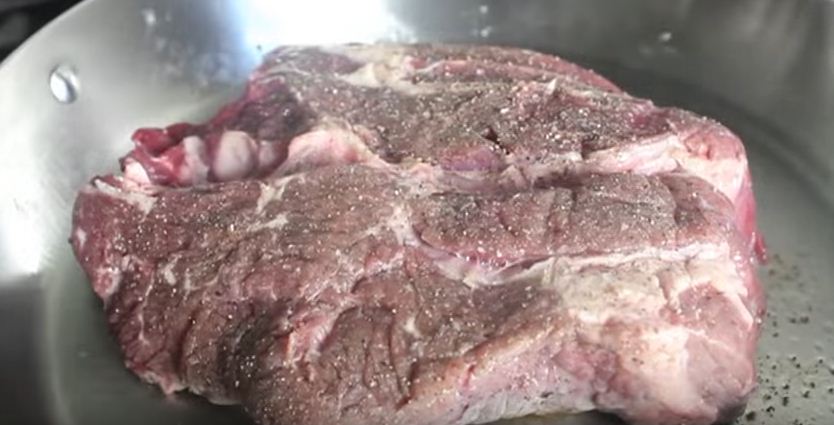 To garnish
chopped roasted peanuts
chopped fresh cilantro leaves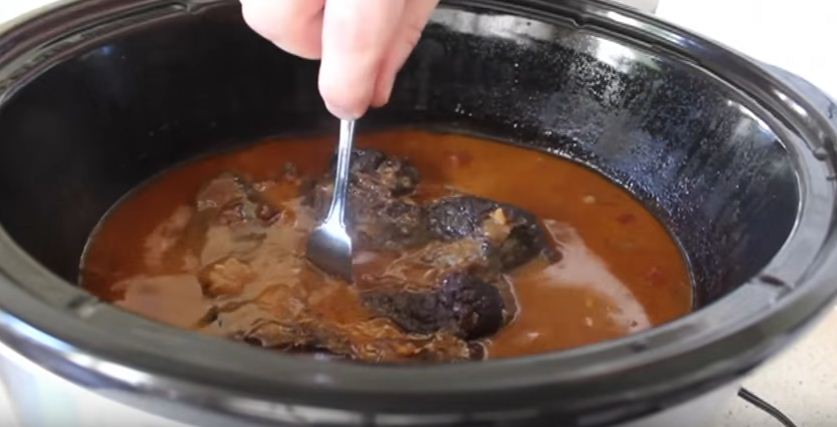 Instructions:
Generously season beef chuck roast with salt and pepper.
Heat a large skillet over high heat; add vegetable oil. When oil is hot, brown roast on all sides, about 2 minutes per side. Remove pan from heat.
Spread chopped onions in slow cooker; place browned roast on top of onions.
Spoon red chili paste into the hot skillet. Add cumin and coriander. Rub mixture into hot oil with the back of a spoon to blend. Place skillet over medium heat.
Pour in chicken stock. Return heat to high. Stir in coconut milk. Add diced tomatoes with green chiles, fish sauce, brown sugar, minced garlic, tomato paste, and sliced ginger; stir in lime juice. Bring to a boil.
Pour mixture over pot roast; add bay leaves. Stir to distribute ingredients in the slow cooker.
Cover slow cooker and set to Low. Cook until fork tender, 7 to 8 hours.
Remove meat from the broth. If desired, skim some fat from the surface of the broth.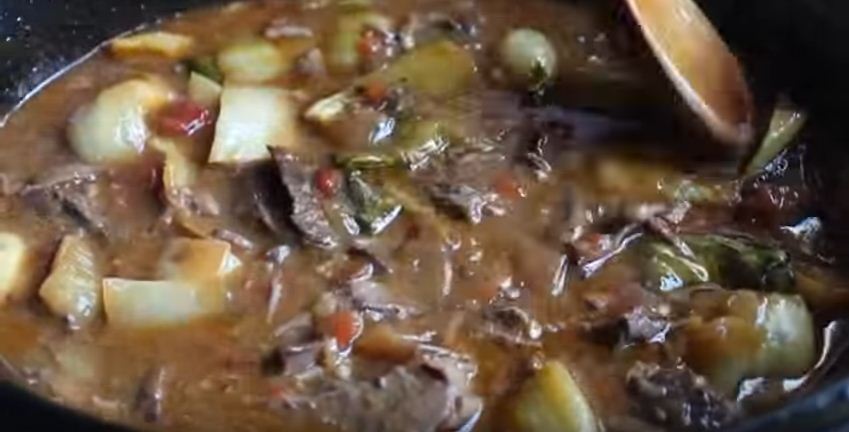 Place potatoes and bok choy into the broth; stir. Cover and turn heat to high. Cook until potatoes are tender, about 12 minutes.
Blend cornstarch and water in a small dish until dissolved. Stir into broth mixture.
Cut meat into large chunks and add to the slow cooker; stir. Cover slow cooker and cook on high until meat is heated through and broth is slightly thickened, about 12 minutes.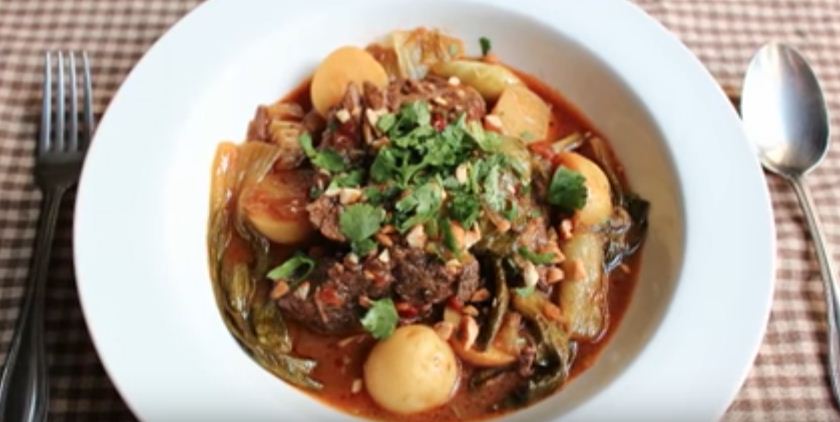 Ladle into serving bowls and garnish with chopped peanuts and cilantro.
Watch the full video below.