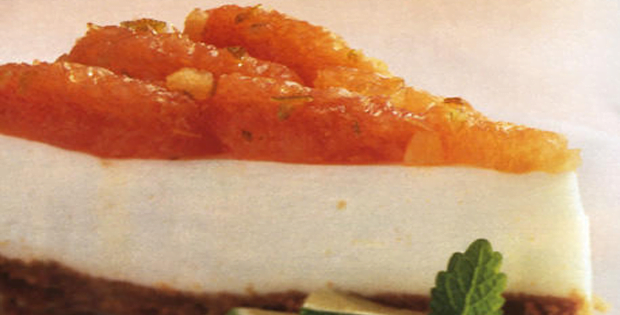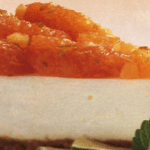 Yield: 6-8
Prep Time: 20 minutes
Cook Time: 2h 00 min
Print
Slow Cooker Pink Grapefruit Cheesecake
The best cheesecake you will have straight from your slow cooker.
I love coming across recipes where the owner of such recipe love experimenting and eventually ending up having the prefect result. That also goes true with slow cooking. You can simply make so much more than you can think of with the help of your slow cooker.
This recipe proves how amazing a slow cooker can be and how experimenting recipes can be a thrill. This cheesecake recipe gives out an amazing result and it uses one of the most delicious fruits one should try.
Check out the recipe below.
Slow Cooker Pink Grapefruit Cheesecake
Instructions
Place a greased 6-in. springform pan on a double thickness of heavy-duty foil (about 12 in. square). Wrap foil securely around pan.
Pour 1 in. water into a 6-qt. slow cooker. Layer two 24-in. pieces of foil. Starting with a long side, fold up foil to create a 1-in.-wide strip; roll into a coil. Place in slow cooker to form a rack for the cheesecake.
In a small bowl, mix cracker crumbs, 1 tablespoon sugar, peel and ginger; stir in butter. Press onto bottom and about 1 in. up sides of prepared pan.
In a large bowl, beat cream cheese and remaining sugar until smooth. Beat in sour cream and grapefruit juice. Add eggs and beat on low speed just until combined.
Pour into crust. Place springform pan on top of coil. Cover slow cooker with a double layer of paper towels; place lid securely over towels.
Cook, covered, on high 2 hours. Do not remove lid; turn off slow cooker and let cheesecake stand, covered, in slow cooker 1 hour. Center of cheesecake will be just set and top will appear dull.
Remove springform pan from slow cooker; remove foil from pan.
Cool cheesecake on a wire rack 1 hour. Loosen sides from pan with a knife. Refrigerate overnight, covering when completely cooled.
Citrus Topping: Top cheesecake with orange and grapefruit sections (from half an orange and half a grapefruit) and kumquat slices. Add sugared cranberries (recipe below) if desired.
Chocolate & Pecan Topping: Melt 2 ounces semisweet chocolate with 1 teaspoon shortening and stir until smooth; drizzle over cheesecake. Top with glazed pecans.
Sugared Cranberry Topping: Lightly mist 1/2 cup fresh cranberries with water; toss with 2 tablespoons sugar. Place over cheesecake; top with orange peel curls. Six-inch springform pans are available at wilton.com.
You definitely love this recipe as much as me and my family do. So after trying it, don't forget to rate the recipe and leave a comment below to tell me what you think about it.
Happy slow cooking!
A very big thank you to tasteofhome.com for this amazing recipe.