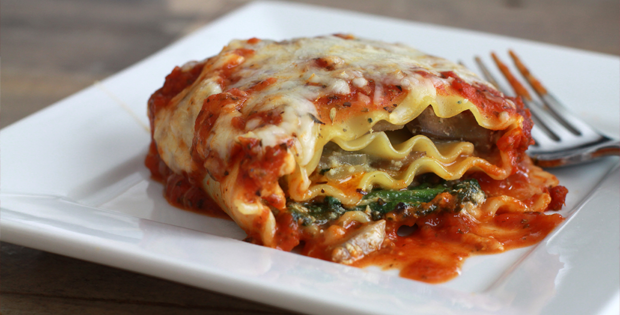 Go vegan with this hale and hearty slow cooked lasagna.
How healthy can you go with your slow cooker dishes? I'm sure that not all slow cooker fanatics are also fans of meat or poultry. I'm pretty sure a lot of you are vegans or vegetarians. So this is a special recipe for all my vegan slow cooker friends.
The best lasagna pasta to use for this tasty recipe is no-boil lasagna noodle. The reason behind this is that the no-boil lasagna noodles could take up all the juices that you have in the slow cooker. This basically makes the lasagna full of flavors even before you can taste the ingredients in between.
Try it out and tell us what you think.
Check the recipe below.
---
Slow Cooker Pesto Lasagna with Spinach and Mushrooms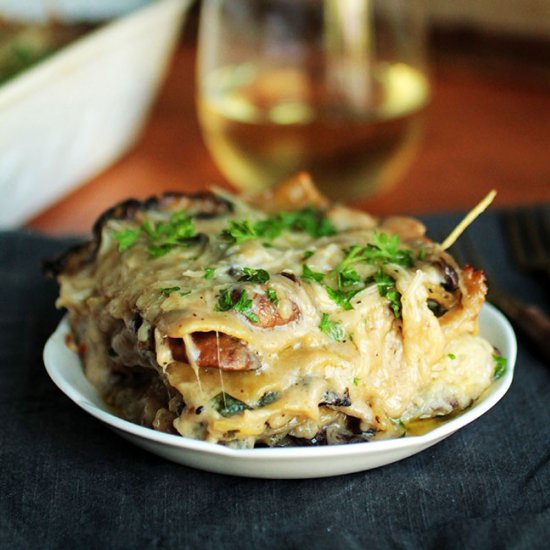 Ingredients:
4 cups torn spinach
2 cups sliced cremini mushrooms
1/2 cup commercial pesto
3/4 cup (3 ounces) shredded part-skim mozzarella cheese
3/4 cup (3 ounces) shredded provolone cheese
1 (15-ounce) carton fat-free ricotta cheese
1 large egg, lightly beaten
3/4 cup (3 ounces) grated fresh Parmesan cheese, divided
1 (25.5-ounce) bottle fat-free tomato-basil pasta sauce
1 (8-ounce) can tomato sauce
Cooking spray
1 (8-ounce) package precooked lasagna noodles (12 noodles)
Go to the next page for the instructions…