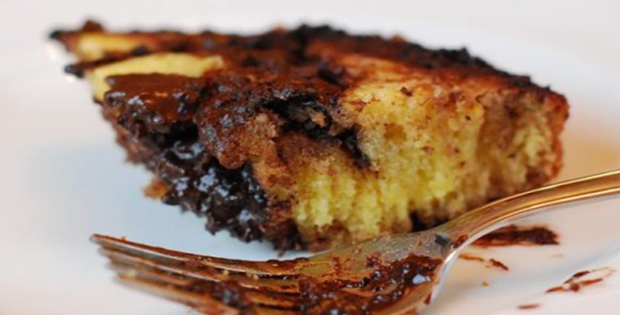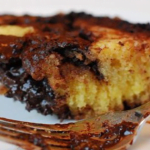 Yield: 8-10
Prep Time: 10 minutes
Cook Time: 3h 00 min
Print
Slow Cooker Nutella Swirl Chocolate Chip Pound Cake
This makes Nutella even more delectable and party-ready.
As much as my kids love eating Nutella in a sandwich, having Nutella as an ingredient for a dessert is just as awesome. And this recipe is the perfect start if you want to tryout a Nutella dish.
The fudgy texture is the best part of this dish. I love how the Nutella and the chips are all melted up. And to top it up, serve it with ice cream or whipped cream. It make you feel like heaven.
Check out the recipe below.
Slow Cooker Nutella Swirl Chocolate Chip Pound Cake
Instructions
Spray in the inside of a slow-cooker insert with cooking spray and line it with parchment paper that comes at least three inches up the side.
Stir together the flour, tartar and salt in a small bowl and set aside.
Melt the butter in a large bowl and stir in the sugar and vanilla extract. Stir in the eggs.
Then add the flour mixture until just combined. Stir in the chocolate chips.
Pour the mixture into the slow-cooker and spread it evenly with a spatula.
Dollop the nutella on top of the batter and use a butter knife to swirl it into the batter.
Cook on high heat for three hours, or until a cake tester comes out clean.
This is a perfect cake for parties and both young and those young at heart will love it. And you will know if they are a Nutella lover, if they ask "is there Nutella in this?"
Happy Slow Cooking!
A very huge thank you to thenaptimechef.com for this yummy dish!