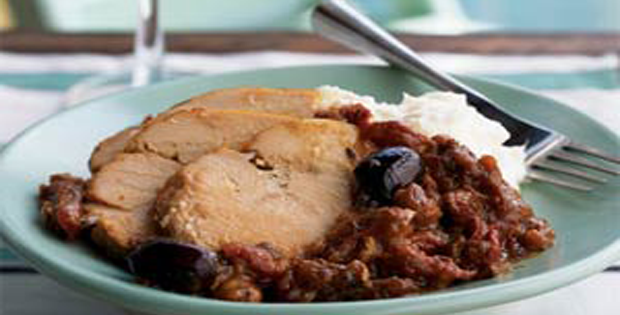 Turkey slow cooked into a tender flavorful dish.
If you have gone through my previous post, you would know how much I love mashed potatoes. And mashed potatoes would be perfect if serve it with great dishes.
This dish is one of those I could consider as one of the best when served with mashed potatoes. It can be a perfect holiday dish as well if you get tired of the typical roasted turkey you serve during Thanksgiving. I usually have this as one of my main dishes during anniversaries or any family gathering at home. It makes the occasion extra special. And it would definitely leave a very good impression to your guests.
Check out the recipe below.
---
Mediterranean Roast Turkey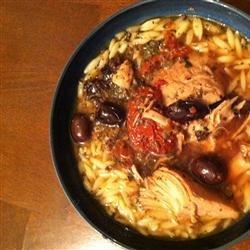 Ingredients:
2 cups chopped onion (about 1 large)
1/2 cup pitted kalamata olives
1/2 cup julienne-cut drained oil-packed sun-dried tomato halves
2 tablespoons fresh lemon juice
1 1/2 teaspoons minced garlic
1 teaspoon Greek seasoning mix (such as McCormick's)
1/2 teaspoon salt
1/4 teaspoon freshly ground black pepper
1 (4-pound) boneless turkey breast, trimmed
1/2 cup fat-free, lower-sodium chicken broth, divided
3 tablespoons all-purpose flour
Thyme sprigs (optional)