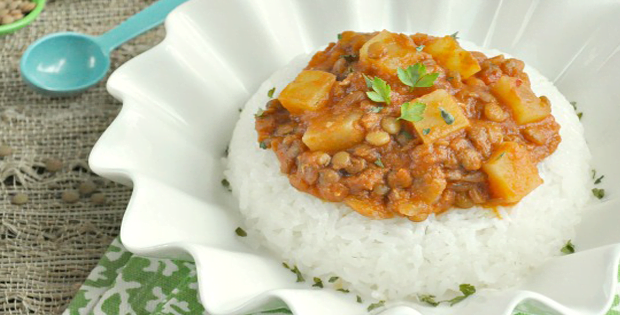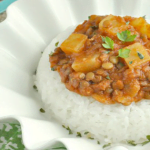 Yield: 4
Prep Time: 10 minutes
Cook Time: 4h 00 min
Print
Slow Cooker Madras Lentils For A Very Healthy Comfort Food
Perfect for vegans and non-vegans who are crazy about slow cooking and good food!
How healthy do you cook lately? Well, I have been trying to cook as healthy as possible ever since I got married. When I was younger, I would eat almost anything thinking that I could burn them out anyway since I am a very active athlete. But I was wrong.
Now that my sons are athletes too, it is my chance to help them stay healthy not only with exercise but also with what they eat. And this is one of the many vegan or vegetarian recipes that I love making.
Check out the recipe below.
Slow Cooker Madras Lentils
Instructions
Dump EVERYTHING into your slow cooker.
Set to HIGH for 3.5-4 hours and go about your day/evening without so much as glancing at the pot. Once time is up, taste and add any additional seasonings your taste buds prefer.
I added an extra pinch of red pepper flakes and was good to go!
Garnish with a sprinkle of parsley and serve over a bed of fluffy rice, quinoa, or alongside a big green salad!
Oh and before I forget this is also a great comfort food option. It is super healthy that you can indulge all you want. Enjoy and happy slow cooking!
A very huge thank you to peasandcrayons.com for this delicious recipe.