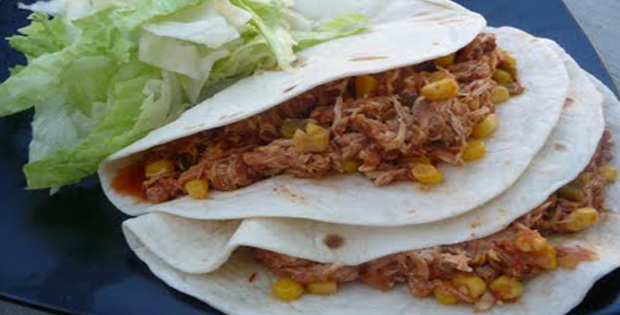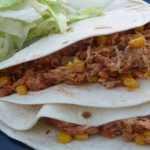 Yield: 12
Prep Time: 10 minutes
Cook Time: 5h 00 min
Print
Slow Cooker Lime Chicken Tacos
Tacos with the most luscious chicken filling straight from your slow cooker.
I never get tired of having tacos. The biggest reason is because I can also experiment the filling and go as wild as I want with it. I can choose from pork, beef, chicken and even fish and veggies depending on my mood.
Now for today, I have been craving for chicken for a week. And this taco recipe has completely blown me away. The lime is so perfect for the chicken. Once you take a bite, you will certainly go for a next round.
Check out the recipe below.
Slow Cooker Lime Chicken Tacos
Instructions
Place the chicken in a 3-qt. slow cooker.
Combine lime juice and chili powder; pour over chicken.
Cover and cook on low for 5-6 hours or until chicken is done and tender.
Remove the chicken; cool slightly.
Shred and return to slow cooker.
Stir in corn and salsa.
Cover and cook on low for 30 minutes or until heated through.
Serve in tortillas with sour cream, cheese and lettuce if desired.
Try it out and go crazy with the dips or sauces. You can practically match it with anything. Tell me what you think by leaving a message below.
Happy slow cooking!
A huge thank you goes out to chef-in-training.com for this delicious recipe.