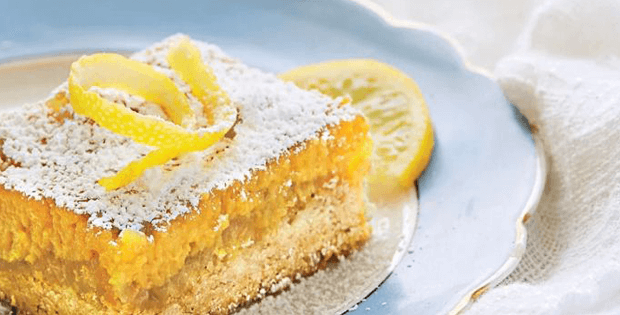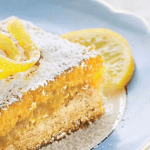 Yield: 10
Prep Time: 15 minutes
Cook Time: 2h 00 min
Print
Slow Cooker Lemon Bar Cake
A slow cooker dessert that gives you the prefect combination of sweet and tangy.
I love lemons! I love them as is, as a drink, as an ingredient or even as a scent in the kitchen and all over the house. And this recipe is one of my favorite options for an afternoon snack or after meal dessert.
I love serving this warm but it can be served completely cool with ice cream on top (as what my kids enjoy having). The awesome thing is it resembles molten cake just that it is lemon instead of chocolate.
Check out the recipe below.
Ingredients
Instructions
Whisk together first 2 ingredients. Line bottom and sides of a 6-qt. slow cooker with aluminum foil, allowing 2 to 3 inches to extend over sides.
Lightly grease foil with cooking spray.
Combine flour and next 5 ingredients, and whisk until smooth.
Pour flour mixture into slow cooker. Pour lemon curd mixture on top.
Cover and cook on High for 2 hours. (Center will be soft.)
Remove lid, and cool completely.
Lift cake from slow cooker, using foil sides as handles.
Dust cake with powdered sugar.
If you want an easy clean up, try lining the slow cooker with aluminum foil before adding your ingredients. And adding fresh lemon zest will help add tons of flavor to the dish.
Happy slow cooking!
Thank you very much to southernliving.com for this awesome recipe.