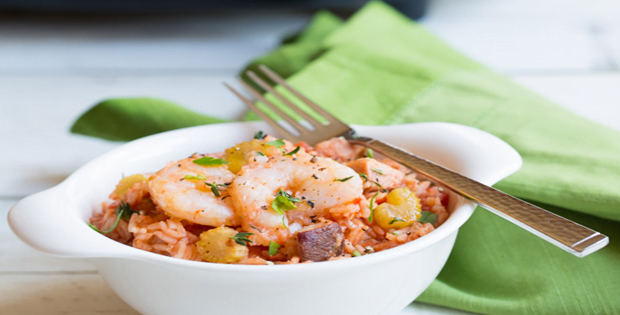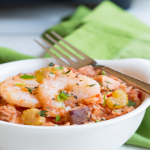 Yield: 8
Prep Time: 15 minutes
Cook Time: 4h 00 min
Print
Slow Cooker Jambalaya For Your Very Busy Days
This recipe is great for people who are always on the go.
If you are a first time slow cooker, then you will want to try this recipe. It is super easy and it is great for days where you are super busy. As a mom recipes like this are just life savers. I enjoy the quick pacing preparation and how yummy it turns out after leaving it to cook.
I just learned this recipe a couple of months ago and I couldn't help myself from sharing it with all of you. I just end up forgetting to share it whenever there is a new recipe I try.
Well, going back. You simple just have to throw all the ingredients in the slow cooker and leave it to cook. You will enjoy the herby, spicy tomato-based rice with the chunks of shrimp and ham.
Check out the recipe below.
Slow Cooker Jambalaya
Instructions
Place all ingredients in the slow cooker, excluding the shrimp and rice. Stir well, the set the slow cooker on low for 6-7 hours, or high for 2-3 hours.
About 45 minutes before ready to serve, stir in the shrimp and rice. Make sure the rice is completely covered. Then turn the slow cooker on high and cook another 30-40 minutes, until the rice is tender.
Adjust the spices if you will be serving it to those who are not really fond of spicy dishes. But if you are up for a spicy treat, especially when you are cooking for yourself, add a little more to give a stronger kick.
Don't forget to comment below and rate the recipe. Happy slow cooking!
A huge thank you to aspicyperspective.com for this super delicious dish!