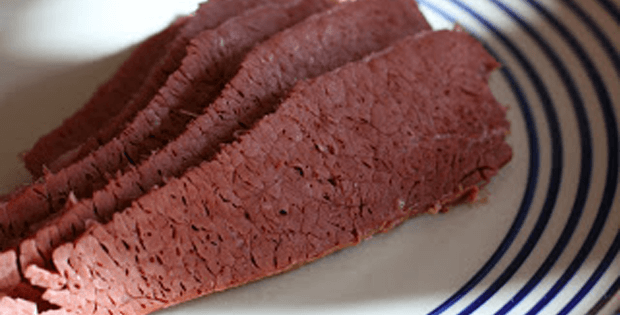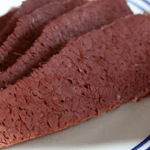 Yield: 6
Prep Time: 10 minutes
Cook Time: 10h 00 min
Print
Slow Cooker Dijon Corned Beef
The perfect crock pot corned beef recipe you will ever have.
If you are in the hunt for something that you can say can replace  a canned food which you usually prepare, then this recipe might be what you need. It is by far the perfect corned beef recipe I have ever tried.
This is so easy to make and super yummy. And I am not worried about having my kids eating this as much as they want as it did not come from a can.
Check out the recipe below.
Slow Cooker Dijon Corned Beef
Instructions
Use a 6-quart slow cooker.
Unwrap the corned beef, and remove the seasoning packet (use it in another recipe, such as roasted cabbage and potatoes) and trim as much of the fat from the meat as you can.
Rinse the corned beef under a bunch of cold water in a colander to wash away a bunch of the sodium.
(If you have time, you can even submerge the meat overnight in the fridge in a tupperware of cold water to release the excess sodium. In the morning, dump the water.)
In a small bowl, make a paste of the honey, brown sugar, mustard, and cloves.
Rub this mixture on all sides of the meat. Place the meat into your crock pot, and cover.
Cook on low for 8 to 10 hours, or until meat pulls apart easily with a fork. Let sit for 15-20 minutes before slicing.
You will end up having a super moist and delicious dish that you can't just get enough of. And I promise you will want to have this for breakfast, lunch, dinner and even snacks. So try it out and tell me what you think.
Happy slow cooking!
A very big thank you to ayearofslowcooking.com for this recipe.