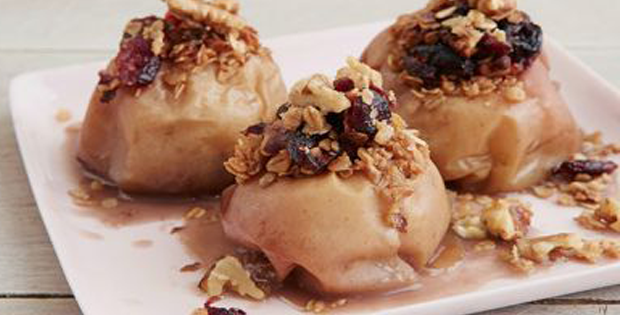 Have a dessert you can eat for breakfast, lunch or dinner.
This is the perfect dessert for those who love apples and stuffing whatever in them for dessert. You can actually have this dessert or sweet slow cooked treat any time of the day.
The best way to go with this recipe is to use the largest apples you can get a hold of. They will have just the right tenderness for a mouthwatering experience. So choose your apples wisely. The best part is you can have leftovers of this awesome dessert with a scoop of Greek yogurt. Believe me, you will definitely go for a second round.
Check out the recipe below.
---
Slow Cooker Cranberry-Walnut Stuffed Apples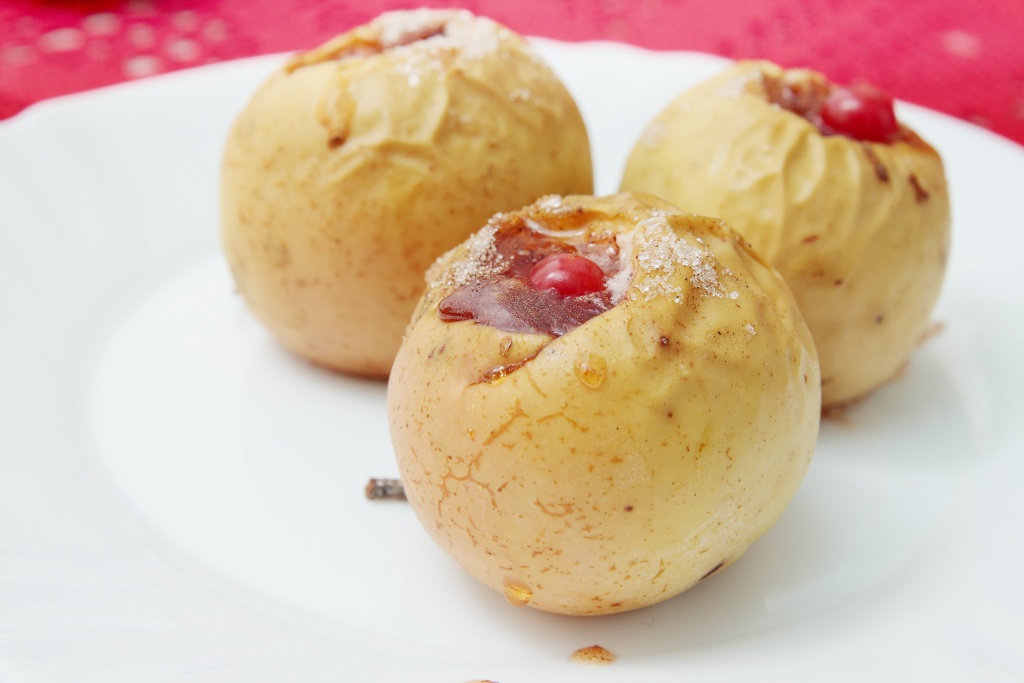 Ingredients:
3/4 cup walnuts, toasted and chopped
1/2 cup chopped dried cranberries
1/3 cup packed light brown sugar
1/3 cup rolled oats
3 tablespoons unsalted butter, cut into small pieces
1 tablespoon fresh lemon juice
1/2 teaspoon ground cinnamon
Kosher salt
4 large or 6 medium firm baking apples (such as Rome, Golden Delicious or Honey Crisp)
1 cup apple cider
Vanilla ice cream and pure maple syrup, for serving
Go to the next page for the recipe…