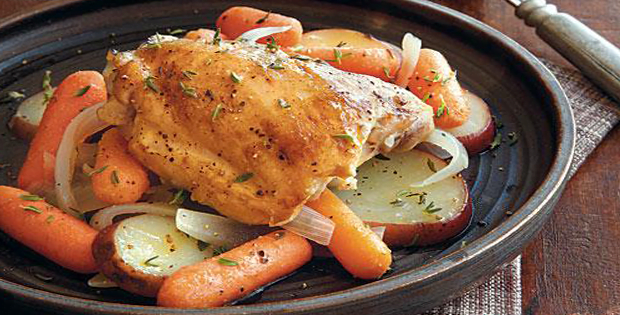 A very simple slow cooker chicken dish with an incredible flavor.
I love easy and simple dishes with the help of my slow cooker! They make my life incredibly trouble-free. And if the recipe is super easy and super delicious, that is more than perfect.
This recipe is the perfect example of being easy, simple and delicious. And to my hubby's and children's delight it is their all time favorite, chicken. It's the wonderful combination of having poultry and healthy veggies in one dish. It will only take twenty minutes to make this hearty dish.
The many chicken recipes I research and share is my way of saying that you shouldn't get tired of chicken. There are just so many recipes that can make wonders to this poultry ingredients that will make you want to prepare it once in a while. So go crazy trying each recipe out, and if you have done so yet, start with this.
Check out the recipe below.
---
Slow Cooker Chicken with Carrots and Potatoes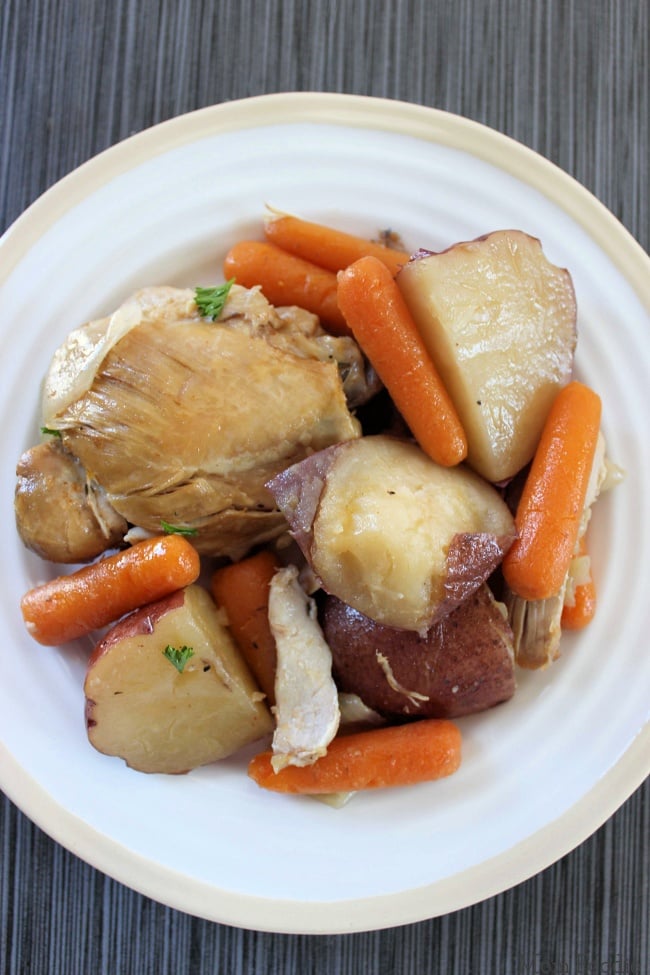 Ingredients:
1 3/4 cups vertically sliced onion
Cooking spray
2 cups baby carrots
6 small round red potatoes (about 1 pound), cut into 1/4-inch slices
1/2 cup fat-free, lower-sodium chicken broth
1/2 cup dry white wine
1 tablespoon chopped fresh thyme
1 teaspoon minced garlic
3/4 teaspoon salt, divided
1/2 teaspoon freshly ground black pepper, divided
1 teaspoon paprika
6 (6-ounce) bone-in chicken thighs, skinned
1 teaspoon olive oil
Chopped fresh thyme (optional)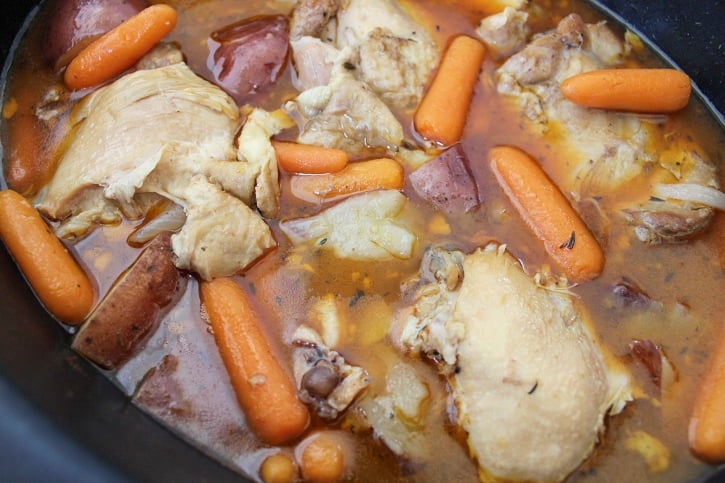 Instructions:
Place onion in a 6-quart electric slow cooker coated with cooking spray; top with carrots and potatoes.
Combine broth, next 3 ingredients, 1/2 teaspoon salt, and 1/4 teaspoon pepper. Pour over vegetables.
Combine paprika, remaining 1/4 teaspoon salt, and remaining 1/4 teaspoon pepper; rub over chicken. Heat a large nonstick skillet over medium-high heat. Add oil to pan; swirl to coat. Add chicken. Cook 3 minutes on each side or until browned. Arrange chicken on top of vegetables.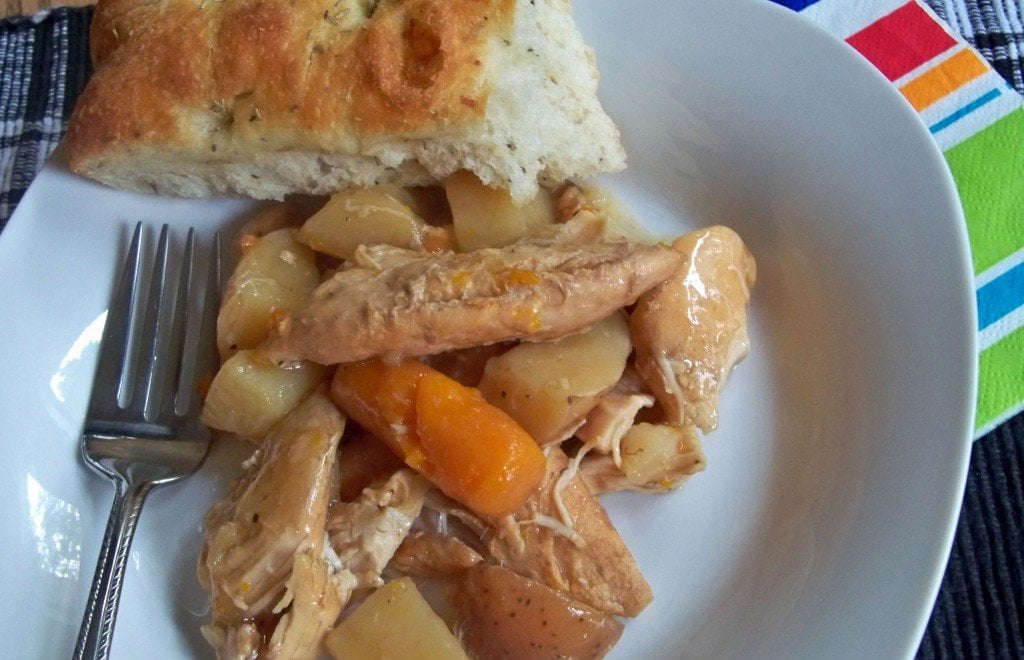 Cover and cook on LOW for 3 1/2 hours or until chicken is done and vegetables are tender. Garnish with additional thyme, if desired.
A very big thank you to myrecipes.com for this easy and delicious recipe.
Credit to the following for the great images:
blommi.com, dishdish.us