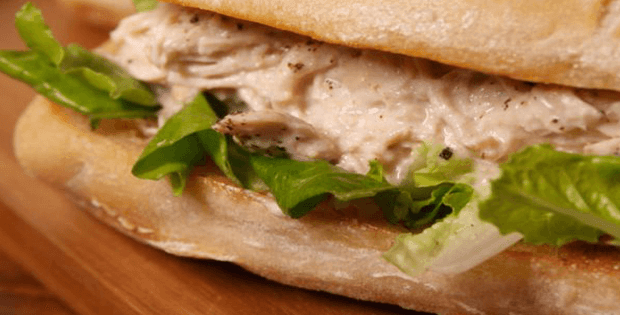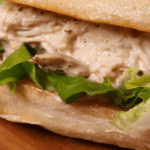 Yield: 6
Prep Time: 10 minutes
Cook Time: 4h 00 min
Print
Slow Cooker Chicken Caesar Sandwiches
Sandwiches like no other that you will love cooking in your slow cooker.
Sandwiches are just great options for afternoon hang outs with friends or family. It can also be served for lunches and dinners and you can always be adventurous in what to put in it.
Now with this recipe, you can never go wrong. It is a hit in a lot of my mini parties and most of the time my hubby and kids ask for this as their packed lunch. It is so delish and very easy to make. Plus it is a full meal in one.
Check out the recipe below.
Ingredients
Instructions
Add the first five ingredients in the bowl of a slow cooker and toss to combine. Season with salt and pepper. Cook on high heat for 3-4 hours.
When the chicken is cooked, drain most of the liquid. Shred the breast meat with two forks in the bowl of the slow cooker. Toss with more caesar dressing.
Toast and butter ciabatta rolls, if desired. Top bottom halves with romaine, shredded chicken and shaved Parmesan.
Place top halves on top and serve warm.
Try this out and tell me what you think and share your thought at the comment section below. I'd love to know how it turned out for you.
Happy slow cooking!
A very big thank you to delish.com for this awesome dish