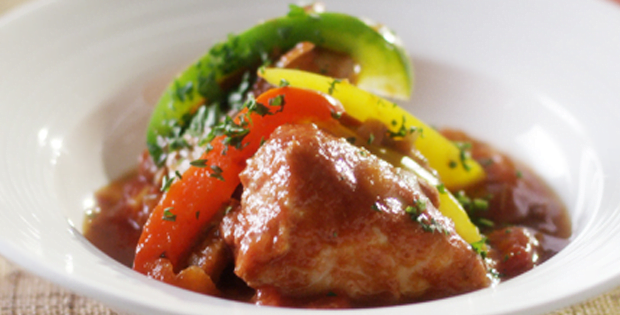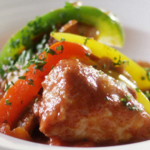 Yield: 4-6
Prep Time: 15 minutes
Cook Time: 6h 00 min
Print
Slow Cooker Chicken Cacciatore
A classic Italian stew that you can serve plain or with pasta.
Who doesn't love Italian dishes? With pizza and pasta alone, Italian dishes are sure winners in any occasion. And this Italian stew recipe is one that you won't regret trying.
You can serve this as stew alone if you are aiming for warm main dishes or if you want it to be for festive, you can have it with whole-wheat penne. Now if you are a sucker for spices, then you can always add a pinch of crushed red pepper flakes to give it a pinch of spice.
Check out the recipe below.
Slow Cooker Chicken Cacciatore
Instructions
Place chicken in a 3- to 5-quart slow cooker.
Add mushrooms, green pepper, onion, garlic, tomato paste, tomatoes and juice, wine, oregano, 1/2 teaspoon of salt and black pepper.
Cover slow cooker; cook on high heat for 5 to 6 hours or on low heat for 6 to 8 hours.
Taste just before serving and add remaining 1/4 teaspoon of salt if necessary. Yields about 1 cup per serving.
Forget about always dining out and reservations just to savor good Italian dishes.  Enjoy an authentic Italian dish that you can personally cook with your slow cooker any time you want.
Happy slow cooking!
A very big thank you to foodnetwork.ca for this awesome recipe