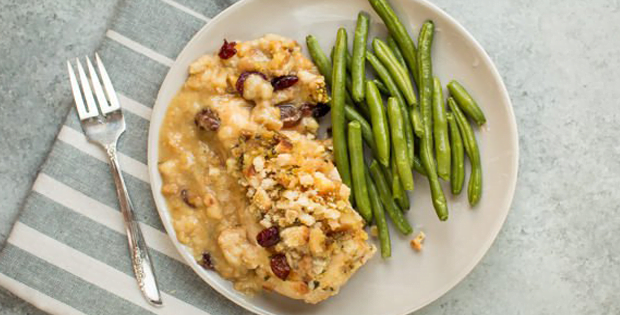 A very easy chicken dish that you will want for the holidays.
How do you feel about cranberries? Personally, I love cranberry juice. And the actual cranberries are to die for. Aside from the fact that they are delicious, they are also super healthy.
It does have a lot of health benefits and it is also a great source for prevention and cure for certain illnesses. It offers antioxidant, anti-inflammatory, and anti-cancer benefits and it is also a very good source of vitamin C, dietary fiber, and manganese, vitamin E, vitamin K, copper and pantothenic acid.
Now going back to the dish, you will truly fall in love with this recipe. The cranberry has a great add on flavor to the gravy and chicken. And if you have young ones around, they will go crazy about this. Plus it is also a great dish to prepare for this coming Thanksgiving.
Check out the recipe below.
---
SLOW COOKER CHICKEN AND STUFFING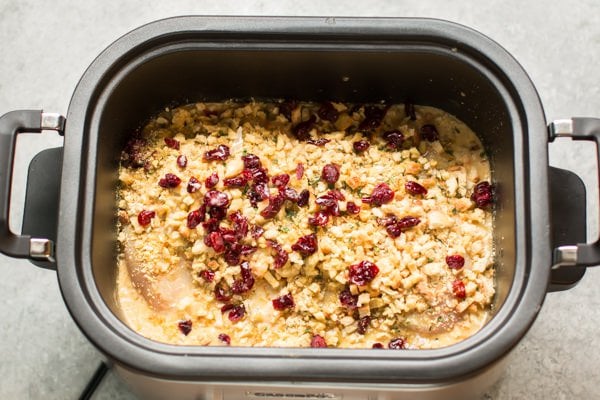 Ingredients:
1.5 cups water
2 (.87-oz.) pkgs. chicken gravy mixes
1.5-2lbs. boneless chicken breasts (3-4 chicken breasts)
1 (6-oz.) pkg. Stove-Top® stuffing mix (I used chicken)
½ cup dried cranberries
⅓ cup melted butter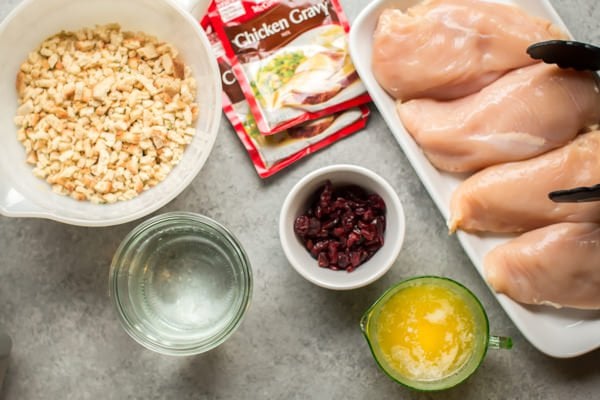 Instructions:
If you have a silicon whisk, whisk the water and chicken gravy packs right in the slow cooker, otherwise do it in a separate bowl, then add to the slow cooker to prevent scratching the slow cooker insert.
Add the chicken breasts into the gravy.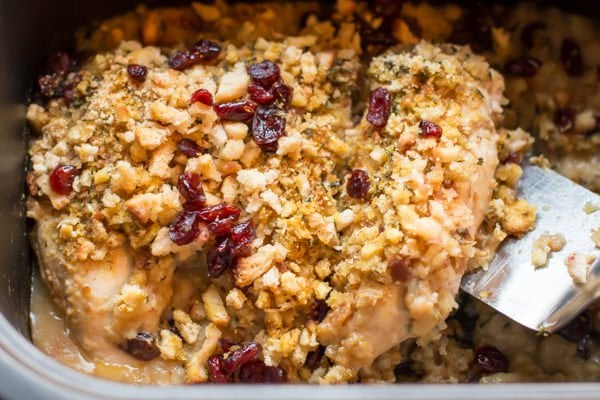 Sprinkle over the stuffing mix. Sprinkle over the cranberries, then drizzle over the melted butter.
Cover and cook on LOW for 6 hours without opening the lid during the cooking time.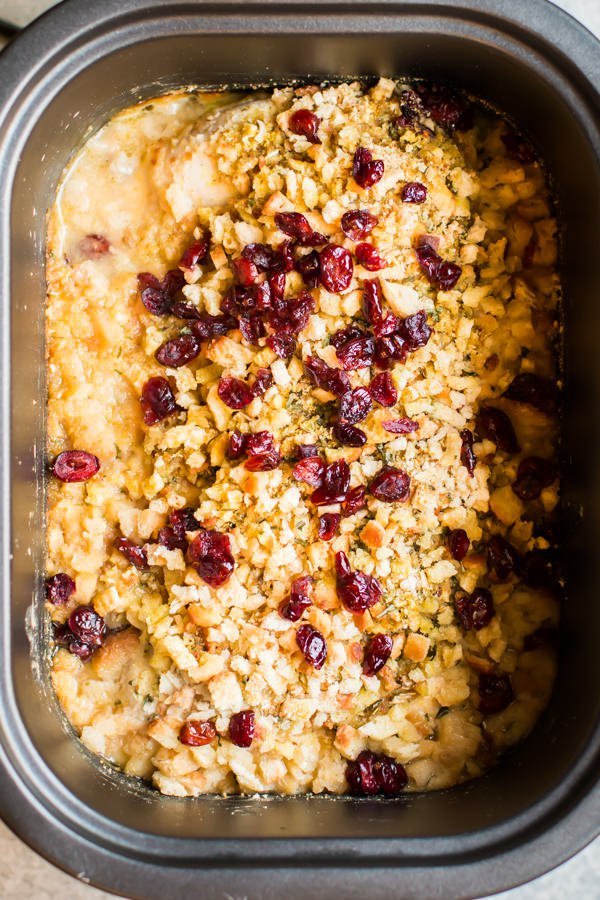 Serve and enjoy!