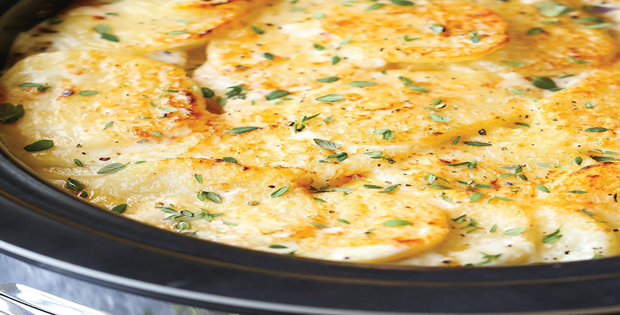 A very easy crock pot version of a cheesy potato dish.
This is my first official potato recipe for the year. And yes, for those who have been following this website, you know very well this is a big deal. And for those who are new here, welcome and you should know that my family (of course, that includes me) LOVE potatoes so darn much.
With that said, expect a number of potato recipes from this point forward. But don't you worry as they will only be the yummiest of the yummiest of slow cooked potato dish. Of course, there will be a lot of other recipes that won't include potatoes.
I start off the year of potato dishes with this very scrumptious scalloped potatoes dish cooked in a slow cooker. This crock pot very is very easy to make. It is also very creamy with all the cheese in it and the potatoes are super tender. It will be a big leap from the traditional oven-cooked scalloped potatoes, but it will taste remarkable.
Check out the recipe below.
---
Slow Cooker Cheesy Scalloped Potatoes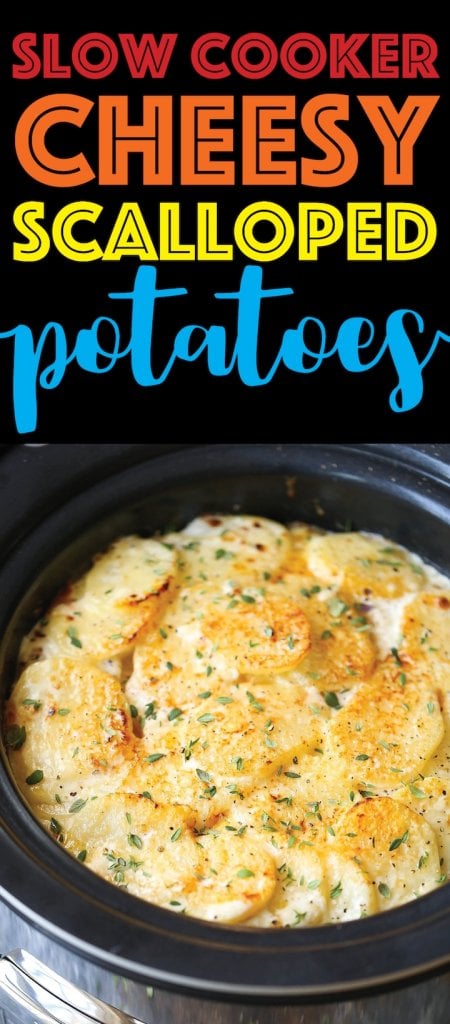 Ingredients:
1 1/2 cups heavy cream
3 cloves garlic, minced
1/2 teaspoon dried thyme
Pinch of nutmeg
2 pounds russet potatoes, peeled and cut into 1/8-inch thick slices
Kosher salt and freshly ground black pepper, to taste
1 cup shredded Gruyere cheese
1/4 cup freshly grated Parmesan
1/2 teaspoon fresh thyme leaves

Instructions:
In a medium saucepan, whisk together heavy cream, garlic, thyme and nutmeg over medium heat until heated through, about 1-2 minutes.
Add a layer of potatoes to a 4-qt slow cooker in an overlapping pattern; season with salt and pepper, to taste. Pour 1/3 cup cream mixture over potatoes; sprinkle with Gruyere. Repeat with remaining potato slices, cream mixture and Gruyere to create 2 more layers.
Cover and cook on high heat for 4-5 hours, or until potatoes are tender. Sprinkle with Parmesan. Cover and cook until melted, about 5 minutes.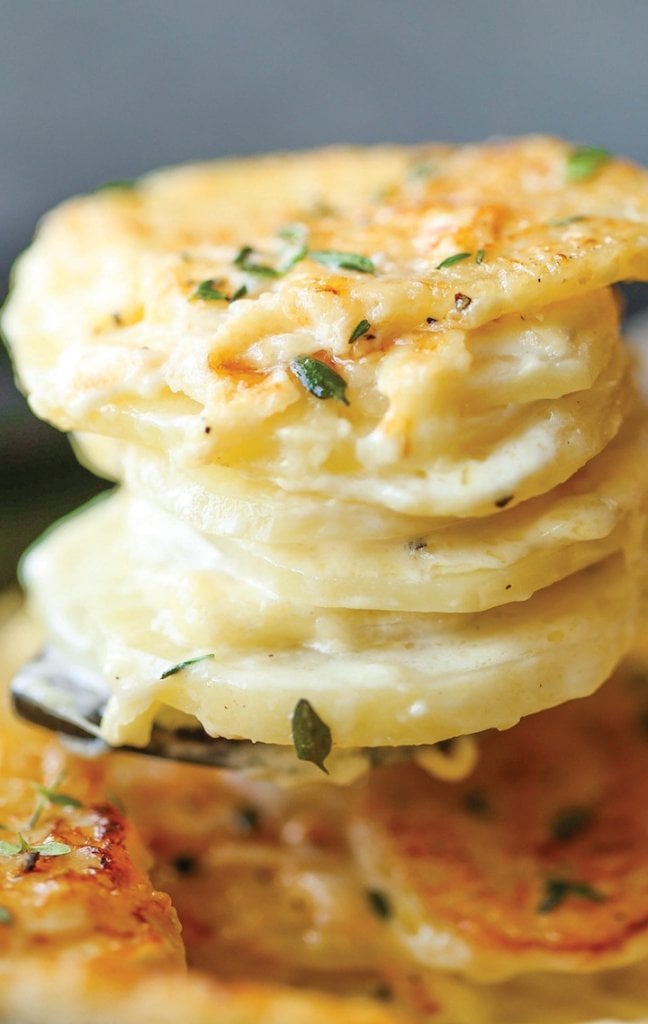 Remove lid and let potatoes rest for 15 minutes, allowing the sauce to thicken as it sits.
Serve, garnished with thyme, if desired.
A very big thank you to damndelicious.net for this super delicious dish.