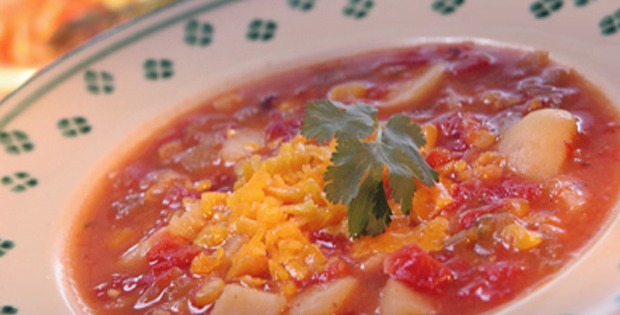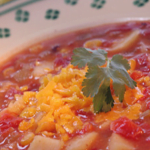 Yield: 4
Prep Time: 15 minutes
Cook Time: 60 minutes
Print
Slow Cooker Cheese And Potato Soup
The creamiest and richest potato soup that will ever touch your tongue.
This hearty dish is definitely one that you ought to save and serve especially for special occasions or when you feel like having a special soup dish on a regular day. It has a texture and flavor like no other and one that you will never forget.
This soup has never failed me as I have it on days I am really exhausted or days that I feel like having comfort food. I also love serving this on special occasions. And all my guests would always praise it.
Check out the recipe below.
Slow Cooker Cheese And Potato Soup
Instructions
Take out equipment and ingredients.
The night before or in the morning: Heat oil in a large stove-top fry pan at med-high.
Finely chop onion adding to pan as you cut.
Add garlic to pan. Cook until onion is transparent and slightly brown.
Transfer onion and garlic to slow cooker. Drain potatoes and add to pot. Mash a small amount of the contents with a fork.
Add chilies and salsa to pot and place on low heat.
Gradually add vegetable broth. Stir until well mixed.
Add corn, tomatoes and spices. Cover with lid and simmer on low heat for an hour.
Meanwhile: Slice any cold veggies you have on hand, and place on serving plate in fridge.
Place tortillas on serving plate, cover with plastic wrap and place at table.
Divide and place the cheese evenly among serving bowls.
Pour soup over cheese.
Place salsa, sour cream, and anything else you would like for toppings in serving bowls.
Have the family load their tortillas and top with salad dressing.
Its richness and creaminess is just to die for. You can serve this as an appetizer or even a main dish. This is the perfect dish to lighten ones mood and warm up your soul.
A rich and creamy cheese and potato soup is hearty enough to be a main and will most certainly warm your bones and lighten your mood.
Happy slow cooking!
A very big thank you foodnetwork.ca for this delicious dish.