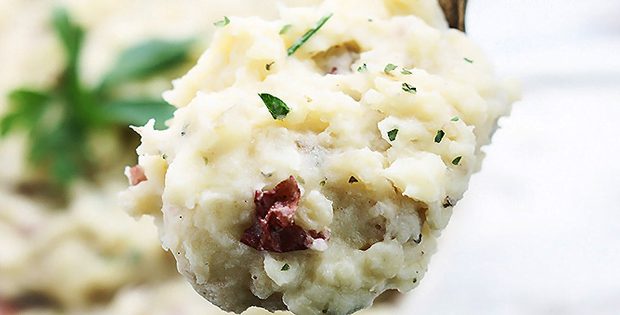 Mashed potatoes made much more scrumptious and buttery.
I did mention how much my family and I love having mashed potatoes. And I have discovered (with the help of our friends from the net sharing their recipes) that mashed potatoes can go in any flavor. It does not always have to be the plain cream and butter that we got used to. It can be as sweet as you want, spicy as you want, buttery as you want and so on and so forth.
Here is a mashed potato recipe that I could say s my personal favorite. I felt full of excitement when I first found this recipe. I just love anything that has garlic in it. And just imagine how similar I was to a child the this popped up in my research for mashed potato recipes. Yes, just like a child on a Christmas day!
I would definitely recommend this recipe especially if you want something a bit different from your regular mashed potato recipe. Even my youngest boy loves it considering that he is very picky with mashed potatoes that are served to him. He kinda has a really good taste with food. So try it out.
Check out the recipe below.
---
SLOW COOKER BUTTERY GARLIC HERB MASHED POTATOES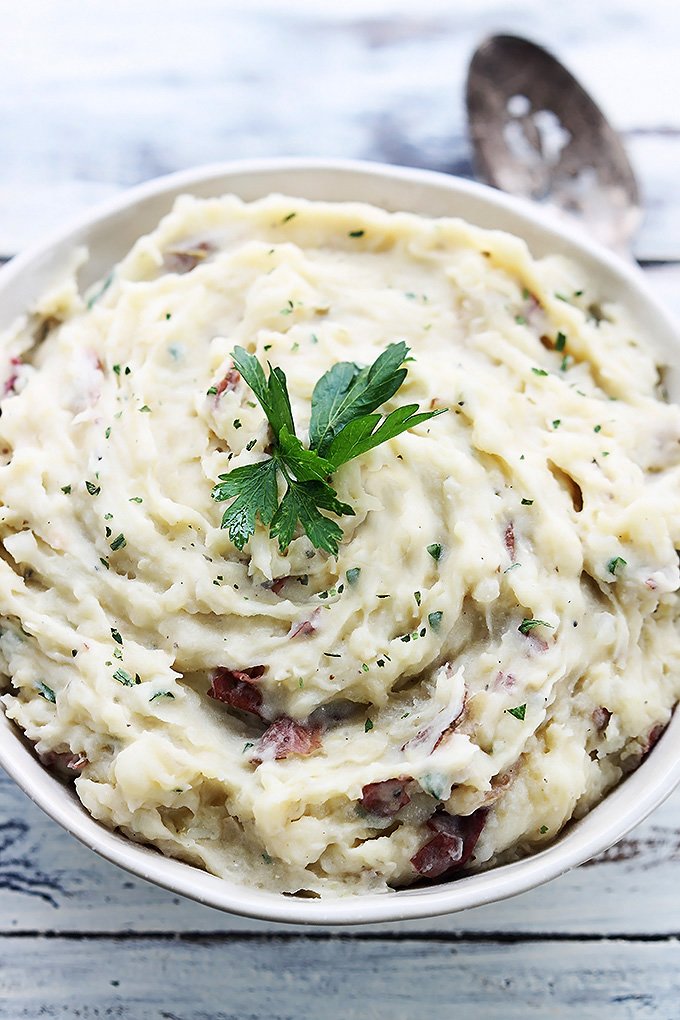 Ingredients:
2 pounds red potatoes, washed and chopped into 2-inch pieces (you don't need to peel them)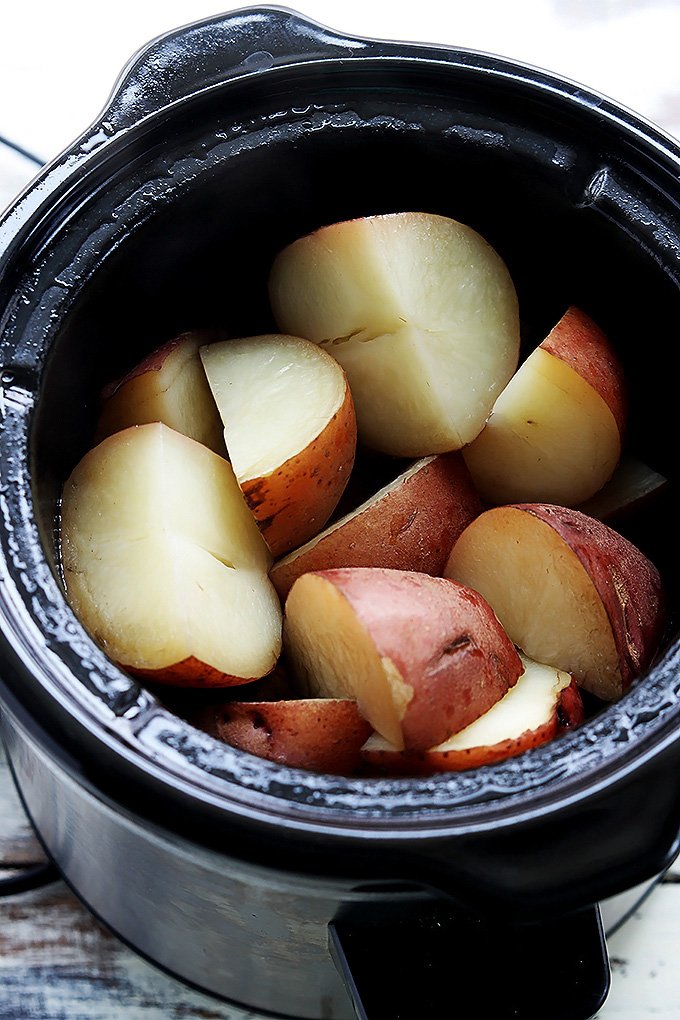 4 tablespoons butter
½ cup sour cream (or plain greek yogurt)
1 tablespoon minced garlic
1 tablespoon finely chopped fresh parsley (or 2 teaspoons dried parsley flakes)
½ teaspoon dried or fresh basil
¼ teaspoon dried oregano
2 teaspoons salt
1 teaspoon pepper
¼ cup milk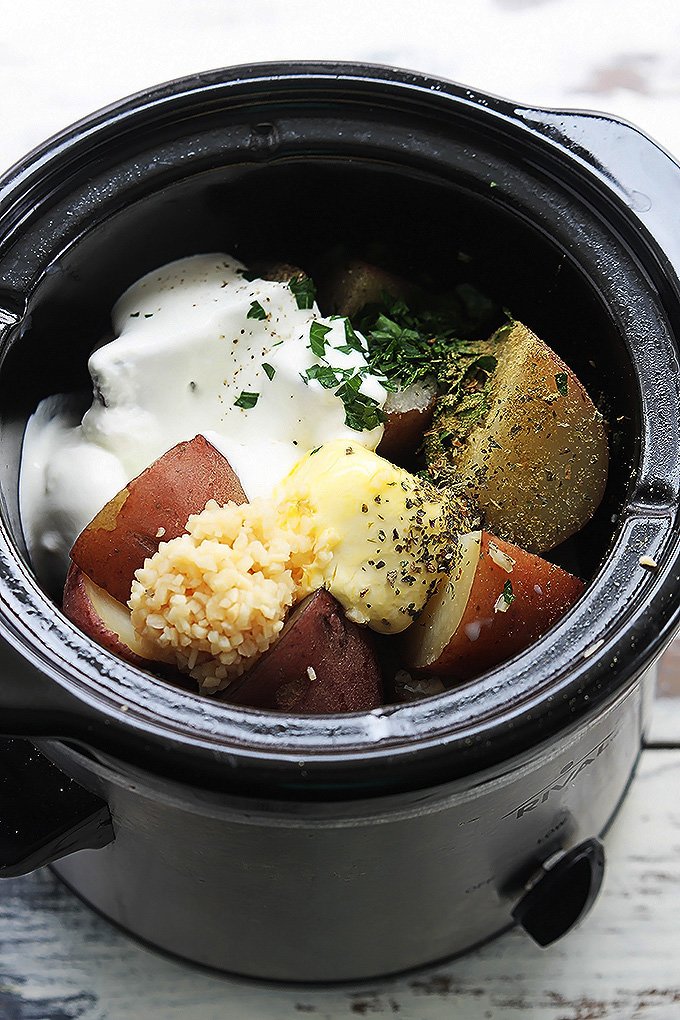 Instructions:
Add chopped potatoes to a greased slow cooker. Cover and cook on high for 2-3 hours or on low or 5-6 hours on low.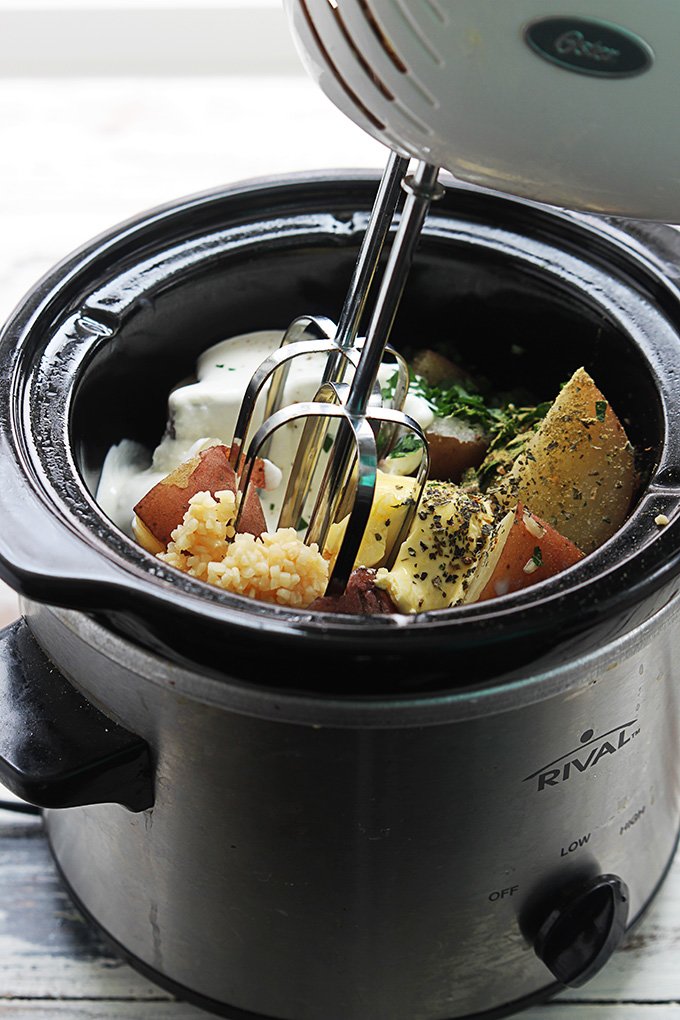 When potatoes are cooked and fork-tender, add all remaining ingredients (let the butter melt for a couple of minutes). Use a hand mixer or a masher to mash the potatoes.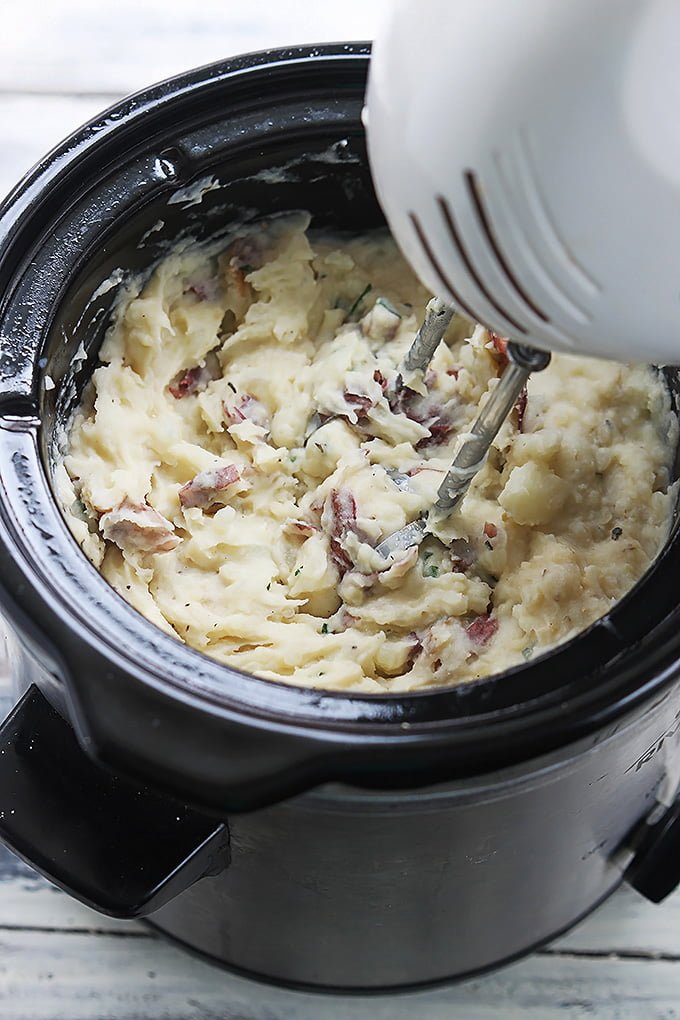 Serve warm.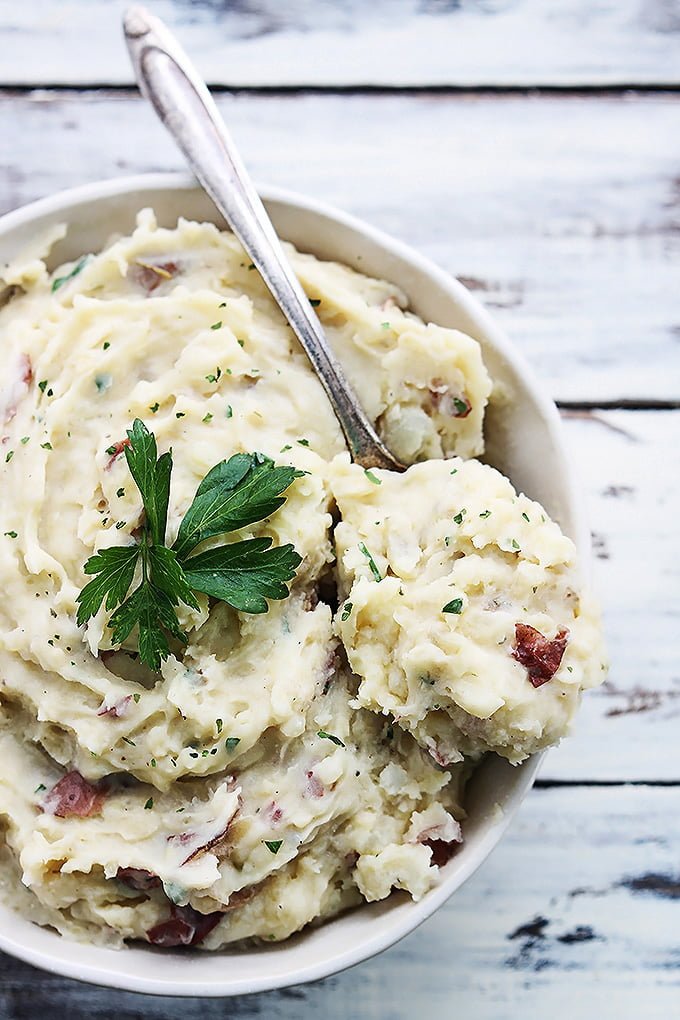 A special thank you to Tiffany of lecremedelacrumb.com for this amazing recipe.