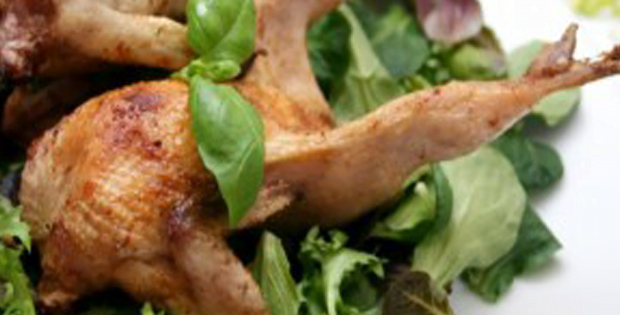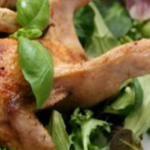 Yield: 4
Prep Time: 30 minutes
Cook Time: 2h 25 min
Print
Slow Cooker Braised Quail On Toast
A real gourmet treat that is so easy to cook at home!
Who says you can only have a high-end quail dish in a high-end restaurant? Enjoy all you want with this recipe in your very own home.
This, like any other slow cooker recipe, is so easy to make and a real gourmet treat. It also makes you feel like a chef at home. Just imagine the dishes prepared in Master Chef and you as one of the contestants while working in this recipe. I'm sure you will not only enjoy eating this but also preparing this before serving it.
Check out the recipe below.
Instructions
Place the onion on the bottom of a slow cooker crock to make a bed of sorts for the birds.  Sprinkle with quail with salt and pepper.
Melt the butter in a skillet and brown the quail on all sides.  Remove with tongs to the crock; they can be arranged side by side or stacked.  Sprinkle the flour into the butter in the pan, blending well and cooking slightly, then add the wine and broth; stir well and bring to a boil.  Scrape out the pan and pour over the quail. Add the bay leaf.
Cover and cook on HIGH for 1 3/4 to 2 1/4 hours, or until the meat is tender.  At about 1 hour, add the mushrooms.  Discard the bay leaves and season to taste.
While the quail are braising, make the mashed potatoes. Fill a large pot half full with cold water; add the lemon juice. Peel artichokes, cut into 1-inch pieces and add to pot. Bring to boil. Cover and boil until artichokes are almost tender, about 15 minutes.
Drain. Return the artichokes to the dry pot. Add potatoes, salt, and enough water to cover vegetables; bring to a boil. Cover and boil until potatoes and artichokes are very tender, 20 to 25 minutes. Drain well. Return vegetables to the dry pot and set over low heat. Add the crème fraîche and butter. Mash with a potato masher until mixture is almost smooth. Season to taste with salt and pepper. (Can be made 2 hours ahead. Rewarm over medium-low heat, stirring frequently.)
In a skillet, melt the butter and sauté the bread rounds on both sides until golden. Remove and set aside.  Remove the braised quail, 2 per person, from the crock to heated plates with 3 pieces of warm bread, arrange the birds on top, and pour over the mushroom juices.  Place a scoop of the potato and Jerusalem artichoke mash on the side. Sprinkle with chives.
I enjoy preparing this whenever there is quail available. You don't need to be a chef to make this which is the beauty of it and your slow cooker is definitely a great partner in preparing this. Hope you enjoy preparing and eating this too.
Happy slow cooking!
A huge thank you to notyourmotherscookbook.com for this awesome recipe.