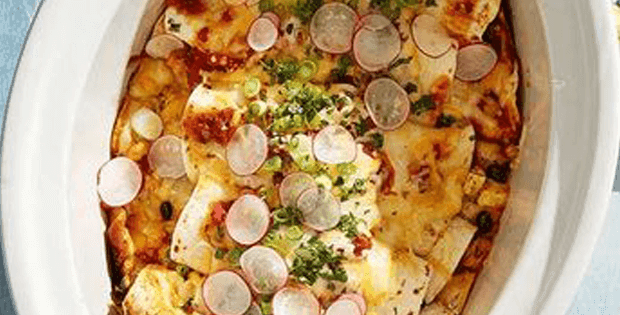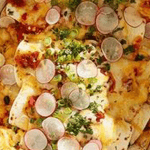 Yield: 7
Prep Time: 25 minutes
Cook Time: 3h 00 min
Print
Slow Cooker Black Bean, Corn And Summer Squash Enchiladas
Get ready for the summer with this delicious summer recipe.
Summer is just a few weeks from now and I can't wait to try all the summer slow cooker recipes that I have in mind. There are just so many recipes to try and it is getting me all hyped up.
I know some of the ingredients may be hard to find since it isn't the season for some but I'm sure you can be lucky enough to find one or two in your nearest market. If you get to find them, don't miss out on trying this recipe out. I promise you will not be disappointed.
Check out the recipe below.
Ingredients
Instructions
In a medium bowl, stir together the black beans, corn, squash, green onions, cilantro, chili powder, garlic, cumin, coriander, and pepper.
Stir in 1/2 cup each of the Monterey jack and cheddar cheeses.
Coat a 6-qt. slow cooker with cooking spray. Spread 1/2 cup of the salsa over the bottom of the cooker.
Spoon 1/4 cup of the black bean filling into one tortilla, roll it up, and arrange it, seam side down, in the slow cooker.
Fill and roll 5 more tortillas and arrange them in a single layer in the bottom of the slow cooker.
Spread 1/2 cup of the salsa over the tortillas, and sprinkle with 1/4 cup each of the Monterey jack and cheddar cheeses.
Fill and roll the remaining tortillas, and arrange them on top of the tortillas in the slow cooker to form a second layer.
Spoon any leftover filling along the sides. Spread the remaining 1 cup of salsa over top. Sprinkle with remaining cheese.
Cover and cook on high for 2 to 2 1/2 hours, or until the vegetables and tortillas are tender and center reaches 165 degrees F.
Turn off the slow cooker, pull out the insert (if it comes out), and remove the lid.
Let stand 5 minutes. Top with additional green onions, cilantro, and radishes.
Enjoy this wonderful dish with friends and family. Let me know if this dish will be part of your family recipe book and what you love about it.
Happy slow cooking!
A very big thank you to parents.com for this delicious dish!