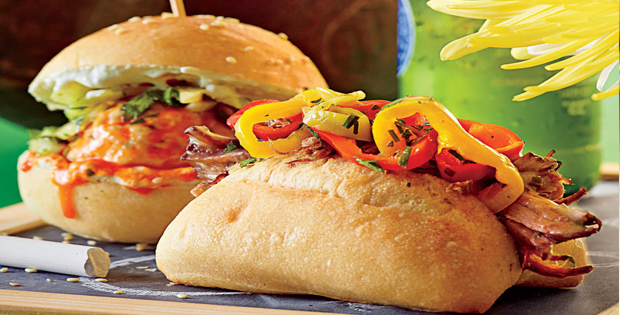 Yield: 16
Prep Time: 30 minutes
Cook Time: 7h 00 min
Print
Slow Cooker Beef Sliders With Pickled Peppers
The perfect slow cooker sliders for game day!
Who doesn't love a good slider especially on Sunday afternoons with friends or even on game day? This by far for me is one of my favorite dishes for such occasions. Why? This is because it is flavorful, super tender and super satisfying, and before I forget, super easy to make.
The boys and even girls love them and I can whip up as many as I could the entire day. This is so as long as I make sure I make more than enough hours before and leave it heating in the slow cooker.
Check out the recipe below.
Slow Cooker Beef Sliders With Pickled Peppers
Instructions
Rub roast with salt and pepper. Cook in hot oil in a Dutch oven or large cast-iron skillet over medium-high heat 2 to 3 minutes on all sides until browned. Place roast, onion, and next 6 ingredients in a 6-qt. slow cooker.
Cover and cook on HIGH 6 to 8 hours or until meat is tender.
Remove roast and vegetables; discard vegetables. Shred meat.
Pour liquid from slow cooker through a fine wire-mesh strainer into a 4-cup measuring cup, and let stand about 15 minutes. Remove fat from cooking liquid, and discard.
Oh, did I mention how amazing the flavors are from the hours of slow cooking? Yes, I may be raving so much about it. But you will know exactly what I mean once you try it out yourself.
Happy slow cooking!
A very hug thank you goes to myrecipes.com for this awesome recipe.