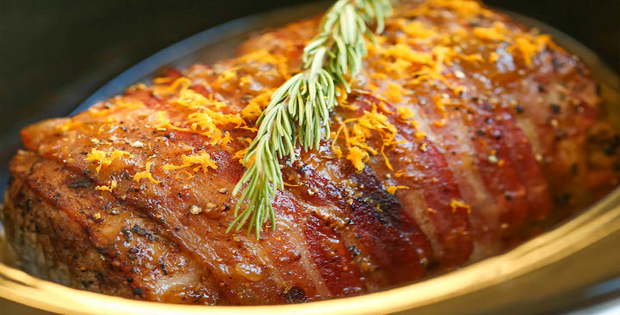 Effortless slow cooked pork loin made tastier with bacon.
Can pork loin get any better? I would say yes! If it is slow cooked, yes definitely better. And if it is wrapped in bacon, then much much much better! This slow cooker recipe is just that. And you will completely regret it if you will not try this.
I never had a second thought when I found this recipe. The thought of a good looking pork loin wrapped in bacon just seemed so indulging. I went straight to the supermarket to get myself the best pork loin they had good enough to feed my family of 4. But I had to pick bigger one as I know my hubby and kids would want some left over and they would definitely ask the next day about it. So I got the pork loin that was twice as big as the first one I chose.
"Oh my gosh!" were the first 3 words that went out of my mouth as soon as I tasted it after cooking. And now it is one of the dishes I will be preparing for our Christmas day lunch. Would you want to have this for Christmas too?
Check out the recipe.
---
SLOW COOKER BACON WRAPPED PORK LOIN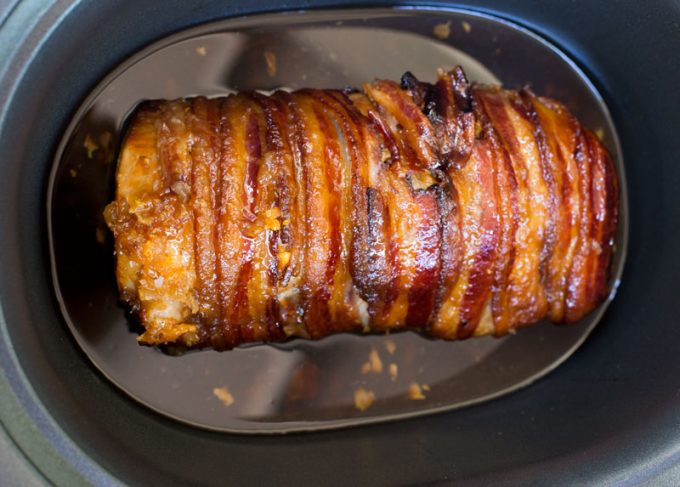 Ingredients:
1/4 cup brown sugar, packed
3 cloves garlic, minced
1/2 teaspoon dried rosemary
Kosher salt and freshly ground black pepper, to taste
1 (3-pound) boneless pork loin, excess fat trimmed
2 tablespoons vegetable oil
6 slices bacon
1 sprig rosemary
For the glaze
1/4 cup fig jam
2 tablespoons Dijon mustard
1 tablespoon whole grain mustard
Zest of 1 orange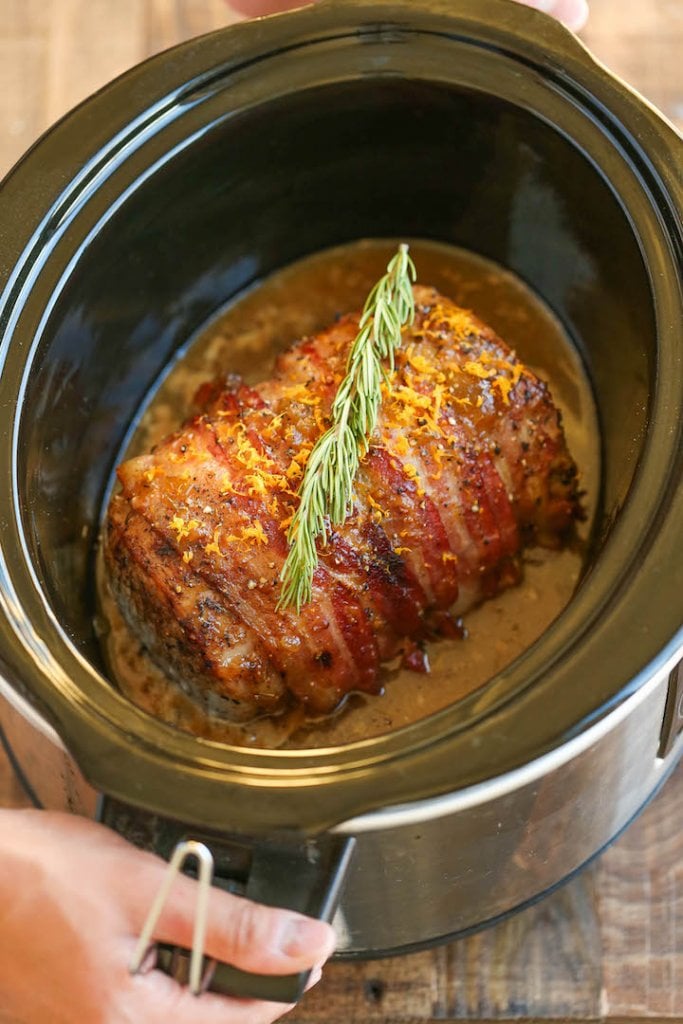 Instructions:
In a small bowl, combine fig jam, mustards and orange zest; set aside.
In a small bowl, combine brown sugar, garlic, rosemary, salt and pepper. Season pork loin with brown sugar mixture, rubbing in thoroughly on all sides.
Heat vegetable oil in a large skillet over medium high heat. Add pork loin, and sear both sides until golden brown, about 2-3 minutes per side.
Starting on 1 side, lay a slice of bacon, crosswise, on top of the pork, laying another slice to slightly overlap the first. Continue with remaining slices until fully covered.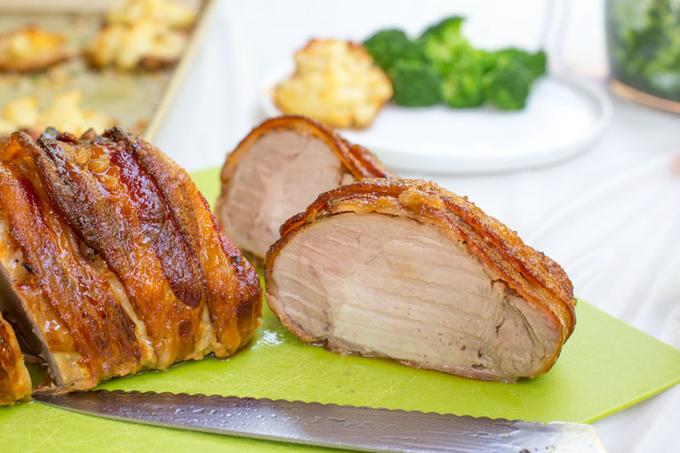 Place pork loin into a 6-qt slow cooker; top with fig jam mixture. Cover and cook on low heat for 3-4 hours, or until completely cooked through, reaching an internal temperature of 140 degrees F.
Serve immediately, garnished with rosemary, if desired.
A very big thank you to damndelicious.net for this very delicious recipe.
Credits to dinnerthendessert.com for the amazing images.