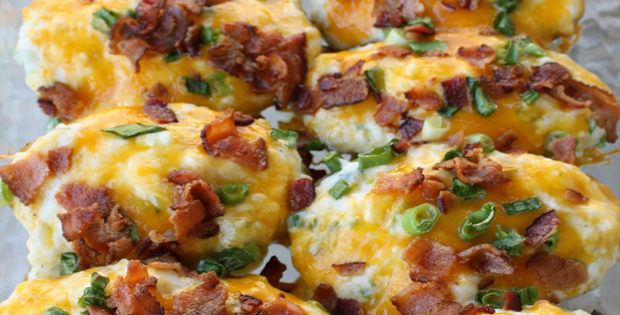 No baking necessary to have the most amazing loaded potatoes.
I am so excited to share this recipe with you. Potatoes are just our all time favorite ingredient and with recipes like this, who wouldn't agree? I love searching the net for different recipes that can make my slow cooking experience such a blast. And I cannot thank you enough to all the home cooks and chef who share recipes with the world.
This is one very good example of recipes you ought to try. You can have it as a main dish or even as a snack. And the best part is you just need your slow cooker, leave it to cook and have it after errands, work or school. You won't need an oven, especially if you do not have one. And for those who are very generous with serving, you can always put more toppings to make it more indulging.
You can eat the entire thing, even the skin. That's how yummy this dish is. If you are leaning towards a more vegetable oriented dish then you can have steamed or sautéed veggies as part of the topping. Try it out tell us what you think.
Check out the recipe below.
---
Slow-Cooked Loaded Twice-Baked Potatoes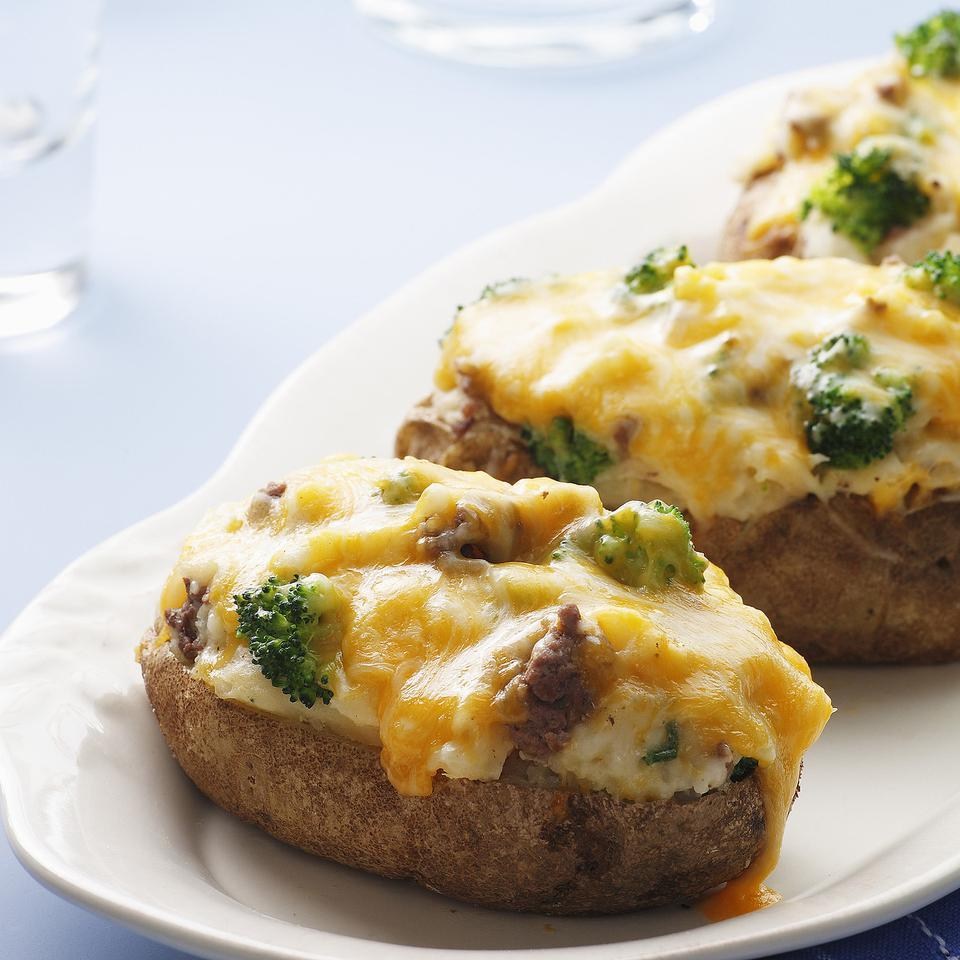 Ingredients:
4 small baking potatoes (about 6 ounces each)
Cooking spray
1/8 teaspoon kosher salt
1/4 cup fat-free milk
1/4 cup plain fat-free Greek yogurt
2 ounces shredded reduced-fat sharp cheddar cheese (about 1/2 cup), divided
1/4 teaspoon kosher salt
1/4 teaspoon freshly ground black pepper
1 tablespoon chopped fresh chives
2 bacon slices, cooked and crumbled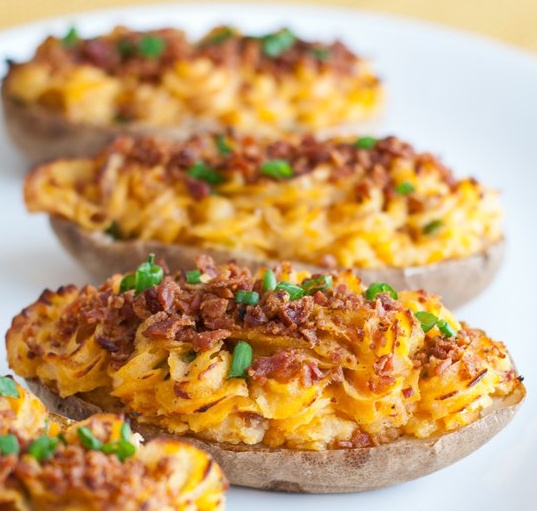 Instructions:
Scrub potatoes; rinse and pat dry with paper towels. Coat potatoes with cooking spray; pierce potatoes with a fork. Rub 1/8 teaspoon kosher salt evenly over potatoes; place in an oval 6-quart electric slow cooker. Cover and cook on LOW for 8 hours or until potatoes are tender. Cool slightly.
Cut each potato in half lengthwise; scoop out pulp into a medium microwave-safe bowl, leaving a 1/8-inch-thick shell. Mash pulp with a potato masher. Stir in milk, yogurt, 1/4 cup cheese, 1/4 teaspoon kosher salt, and pepper. Microwave at HIGH 1 minute or until thoroughly heated.
Spoon potato mixture evenly into shells; sprinkle evenly with remaining 1/4 cup cheese. Arrange potato halves in bottom of slow cooker. Cover and cook on HIGH for 25 minutes or until thoroughly heated and cheese melts. Sprinkle each potato half with about 1/2 teaspoon chives and about 1 teaspoon bacon.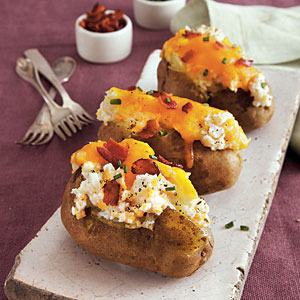 A big thank you to myrecipes.com for this scrumptious recipe.
Credits to the following for images:
afamilyfeast.com, eatingwell.com, the-girl-who-ate-everything.com