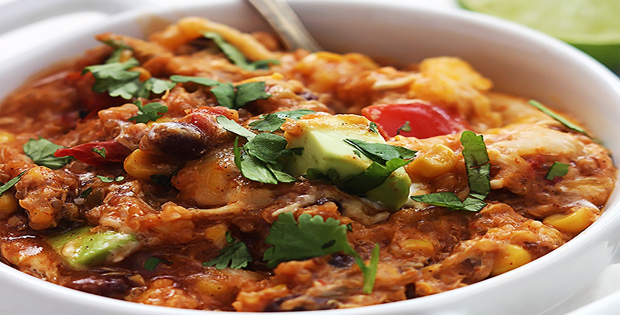 Spice things up your meal with this slow cooked Mexican dish.
If you are in need of a Mexican dish that is so easy to make and won't disappoint your taste buds as well as those you'll be sharing it with, then this healthy slow cooked meal will be your perfect bet.
It's practically a 5-minute prep dish that you can leave for hours to cook without having to run back and forth the kitchen to check. You can do a whole lot of things while waiting for the dish to cook up. And you can even store some portion for future meals or snacks.
You will not regret trying this awesome slow cooked recipe out. I promise you!
Check out the recipe below.
---
SLOW COOKER ENCHILADA QUINOA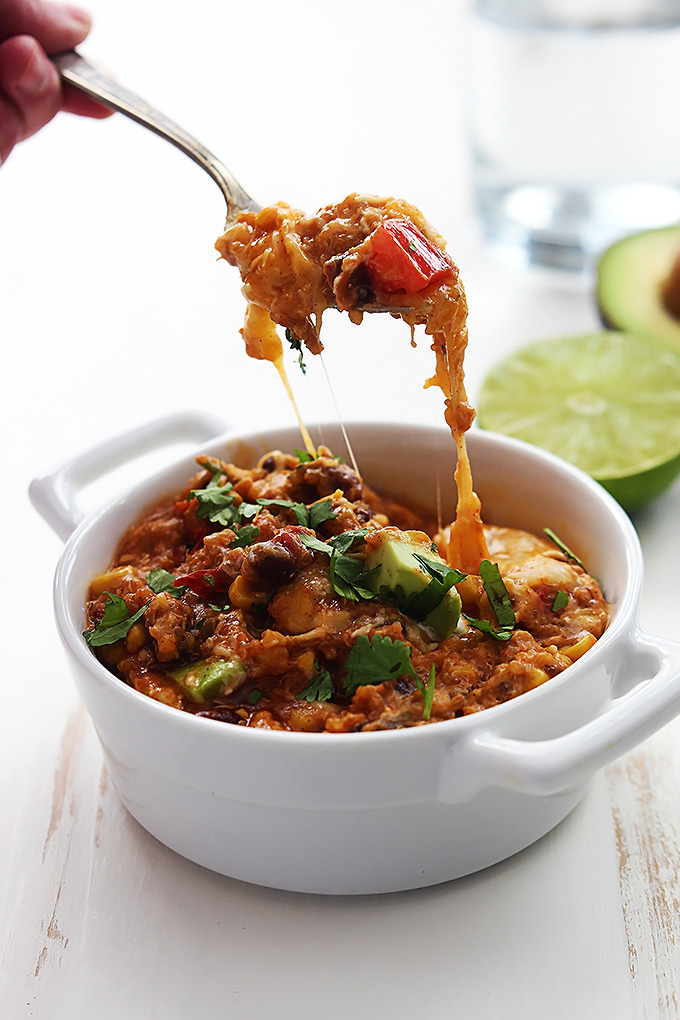 Ingredients:
1 15-ounce can black beans, drained and rinsed
1 15-ounce can yellow corn, drained and rinsed
2 15-ounce cans of mild or medium red enchilada sauce, divided
1 15-ounce can of diced fire roasted tomatoes and green chiles
1 cup un-cooked quinoa + ½ cup water
4 ounces cream cheese (light or fat free is okay)
salt and pepper to taste (I used about 1 teaspoon salt and ¼ teaspoon black pepper)
1 cup shredded Mexican style cheese
optional: chopped cilantro, diced tomatoes, diced avocado, sour cream
Go to the next page for the instructions…