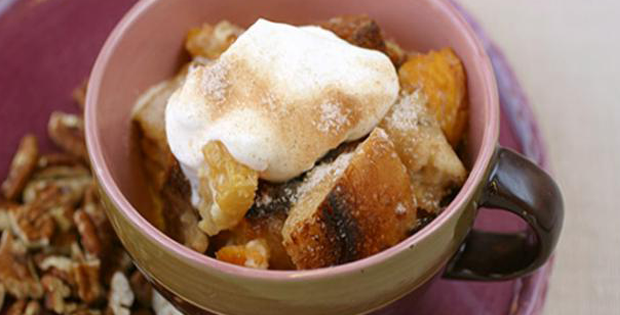 The perfect slow cooker recipe for a snack or desert.
Now here's another favorite thing of mine, dessert or sweet snack slow cooker recipes. I'm just making it a point now to have at least one every week to share with you. What is a meal without dessert after?
For this type of recipes, I usually hunt for something that I could serve for dessert or a snack. Dual purpose as they say. So whenever there is leftover, I could still enjoy it for a mid day snack.
Well, going back pudding is one of my favorite snacks. And put some fruits with it, you'll love it even more. With this recipe, dried pears is the magic fruit. So try it out.
Check out the recipe below.
---
Bread Pudding With Dried Pears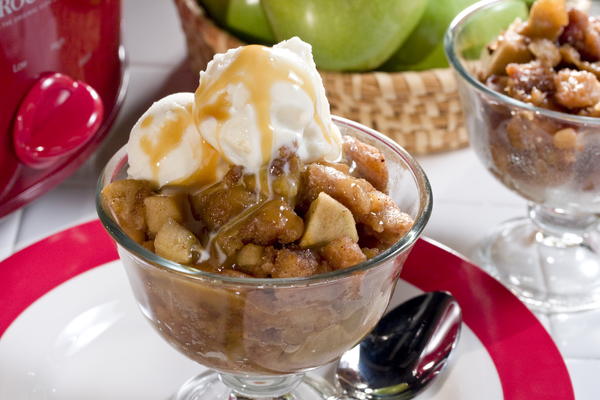 Ingredients:
1 loaf (about 1 pound) whole-wheat multi-grain bread, preferably stale, cut into large cubes (about 6 cups)
1 quart (4 cups) half-and-half
4 large eggs
3/4 cup sugar
2 tablespoons whiskey or bourbon
2 teaspoons pure vanilla extract
1/2 teaspoon fine salt
Pinch freshly grated nutmeg
12 ounces dried pears or a combination of pears and apricots, chopped
Topping:
1/4 cup sugar and 1/4 teaspoon ground cinnamon mixed together
1 1/2 cups walnuts or pecans, toasted
Whipped cream or yogurt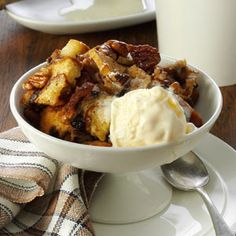 Click to page 2 for the instructions…