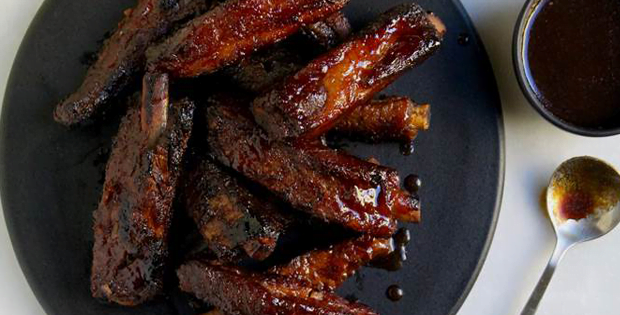 The best slow cooked Chinese dish you will go crazy about.
If are having more of those fancy dinners or lunches with family and friends in our very own home, then here's another dish that will give you and your guests the restaurant feel. But this time, let's go Chinese.
I had a post on Slow Cooker Char Sui Post Roast a few months back and that was a really great dish and also restaurant like. But this recipe can actually make you wonder how many versions of Char Siu there might be out there. And just like the first Char Siu recipe I shared, this one is also very delish! It has quite a different touch to it and since it is spareribs, you will be licking the bones to your satisfaction.
The meat is, as any other slow cooked dish, extra tender and even better than one you get from the restaurant. It's super full of flavor from the ginger, garlic, honey, soy, hoisin and chili. So put this in your menu list for your next dinner plan.
Check out the recipe below.
---
Slow Cooker Chinese Spareribs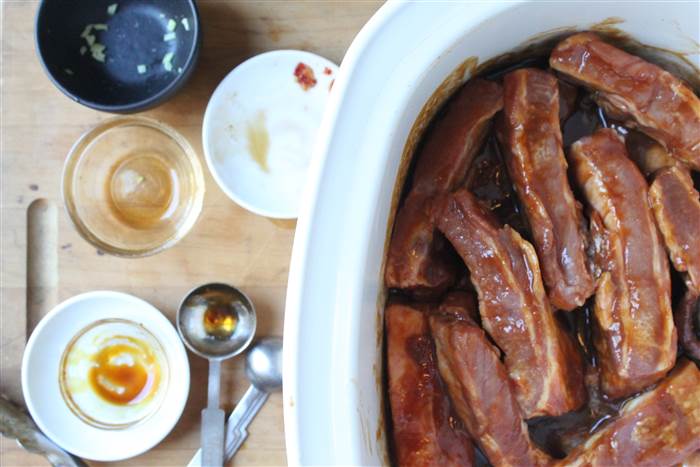 Ingredients:
2 racks spareribs, trimmed (about 4 pounds)
1/4 cup coarsely chopped peeled ginger
6 garlic cloves
1/2 cup hoisin sauce
1/2 cup honey
1/4 cup soy sauce
1 tablespoon molasses
1 tablespoon Chinese chile-garlic sauce, sambal oelek or other Asian chile sauce
1/2 cup water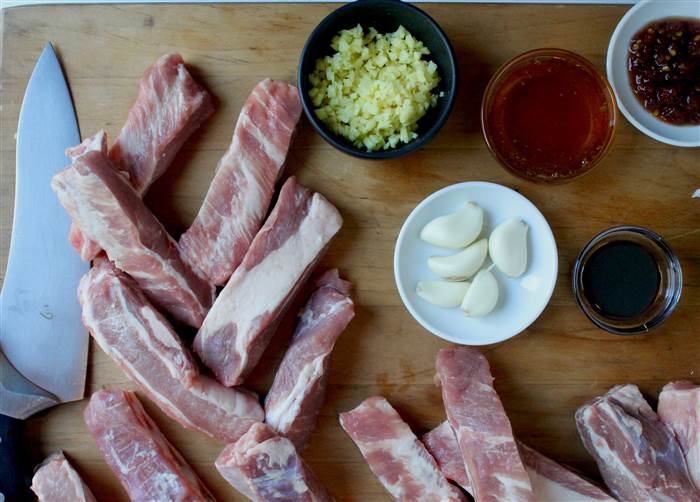 Instructions:
On a cutting board, cut the racks into individual ribs and transfer to a 4- to 6-quart slow cooker.
In a blender, combine the ginger, garlic, hoisin sauce, honey, soy sauce, molasses, chile-garlic sauce and the water; puree until smooth.
Pour the mixture over the ribs and toss to evenly coat. Optional: If your slow cooker has a delayed timer function, set it for 1 hour to allow the meat to marinate.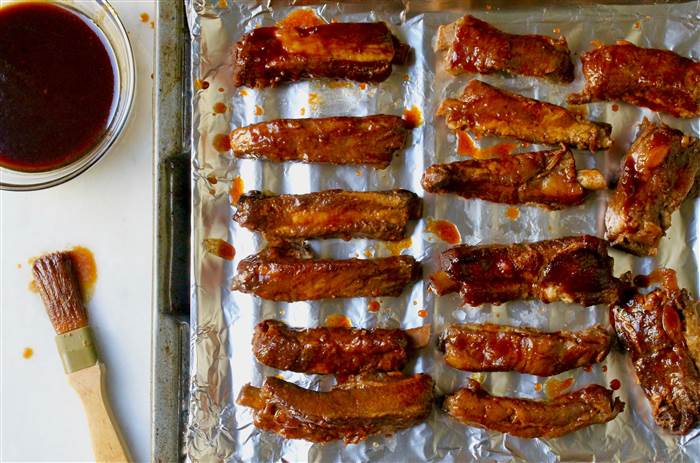 Cook, covered, on high for 4 hours or low for 8 hours, until the meat is tender but not falling off the bones.
Transfer the ribs to a foil-lined baking sheet. Strain the pan juices into a medium-size saucepan and spoon off as much fat as possible. Boil the pan juices until syrupy and reduced to 3/4 cup, about 5 minutes. Transfer to a bowl.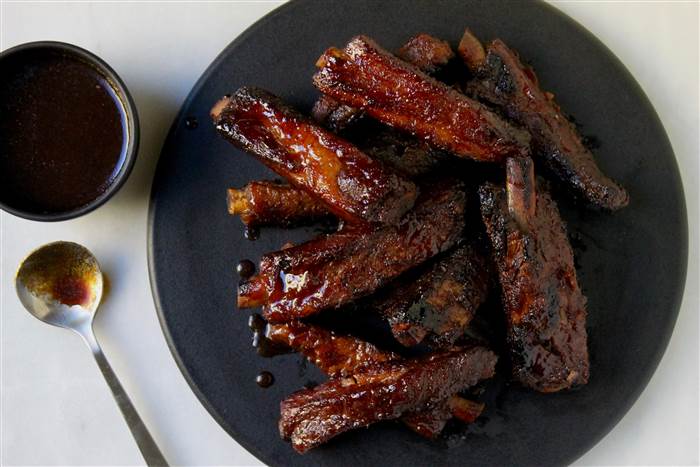 Preheat the broiler and position a rack 8-inches from the heat. Brush the ribs with some of the sauce and broil until caramelized, about 5 minutes, turning once or twice.
Transfer to a platter and drizzle with any remaining sauce. Serve.
A very big thank you to Grace of today.com for this super delicious recipe.