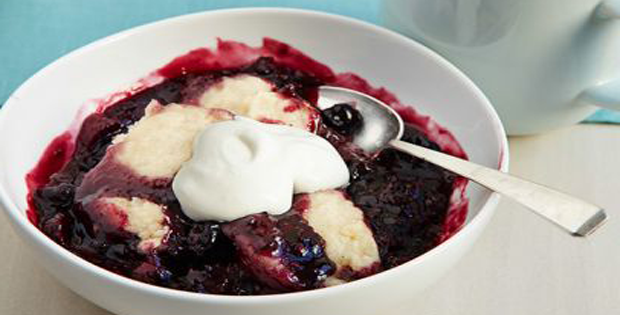 The juiciest sweetest dessert you'll ever have.
I love berries! Who doesn't? Oh well, yeah not everyone might love them but with this mouthwatering dish, I am very sure those who don't really like berries will definitely love them after taking a bite of this.
The juiciness is just out of this world. And you would feel like heaven once the berry sauce has touched your lips. It's so heavenly that you will most probably lick it off the bowl until the bowl is squeaky clean. That's what I usually do when I have this as a dessert. This is one dessert that I strongly recommend.
Check out the recipe below.
---
Slow Cooker Cobbler
Ingredients:
Berry Filling
Unsalted butter, for greasing insert
1/4 cup cornstarch
2 tablespoons lemon juice (about 1 lemon)
Two 12-ounce bags frozen mixed berries (about 5 1/2 cups)
2/3 cup granulated sugar
Biscuit Topping
1 1/4 cups all-purpose flour
3 tablespoons granulated sugar
1 teaspoon baking powder
Pinch fine salt
4 tablespoons cold unsalted butter, cut into small pieces
3/4 cup milk
1/4 teaspoon ground cinnamon
Whipped Sour Cream Topping
1/2 cup heavy cream
1/4 cup sour cream
2 tablespoons confectioners' sugar
Click to the next page for the instructions…