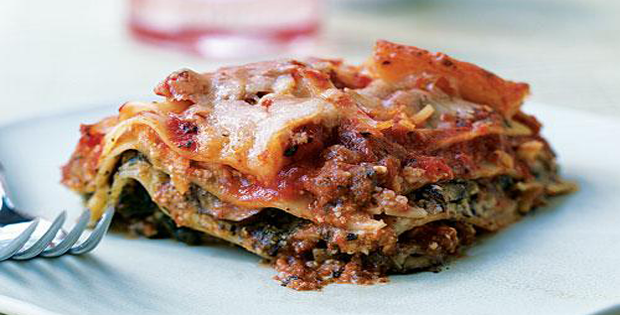 Pasta all the way with this vegan style slow cooked pasta.
Here's one recipe you should definitely try! The perfect lasagna for this recipe is those which are no-boil. Cooking it in a crock pot for hours will greatly help in making this dish so flavorful.
Since you use a crock pot the noodles come out pliable and really soft than crispy or brittle. This makes it more scrumptious and gives that extra touch of "melt in your mouth" feel. Even kids (if you have any) will definitely beg for more considering that it isn't the usual meat lasagna. So you better try it out.
Check out the recipe below.
---
Slow Cooker Pesto Lasagna with Spinach and Mushrooms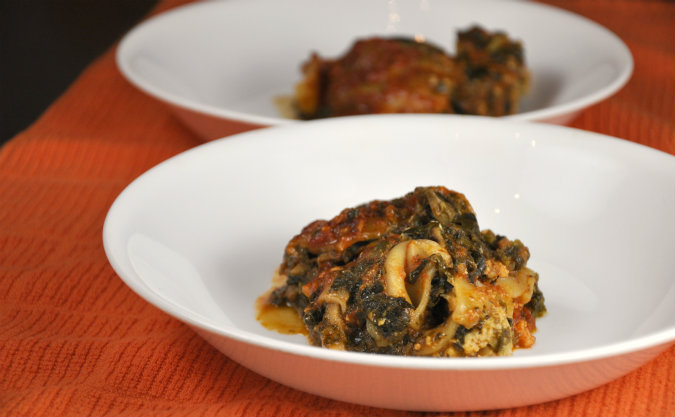 Ingredients:
4 cups torn spinach
2 cups sliced cremini mushrooms
1/2 cup commercial pesto
3/4 cup (3 ounces) shredded part-skim mozzarella cheese
3/4 cup (3 ounces) shredded provolone cheese
1 (15-ounce) carton fat-free ricotta cheese
1 large egg, lightly beaten
3/4 cup (3 ounces) grated fresh Parmesan cheese, divided
1 (25.5-ounce) bottle fat-free tomato-basil pasta sauce
1 (8-ounce) can tomato sauce
Cooking spray
1 (8-ounce) package precooked lasagna noodles (12 noodles)
Go to the next page for the rest of the recipe…