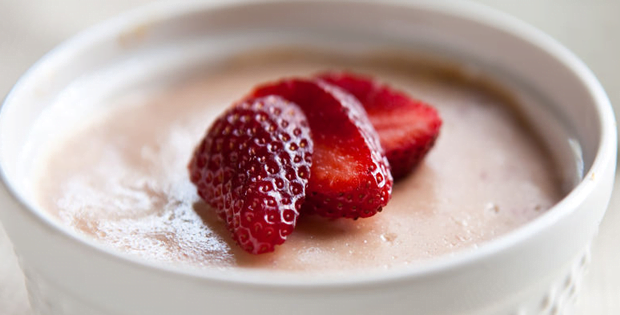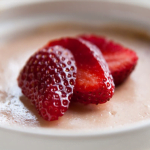 Yield: 2
Prep Time: 15 minutes
Cook Time: 5h 00 min
Print
Luscious Slow Cooker Strawberry Cheesecake For Two
The perfect slow cooker finish to a romantic dinner you will fall in love with.
The slow cooker is not only your best friend when it comes to easy and worry-free cooking. It is also your best friend in preparing the most delicious restaurant-worthy dishes that you can ever think of.
That is exactly what this dessert recipe is all about: easy, convenient, restaurant-worthy and super delicious. It is one of those recipes you would want to serve if you are planning on having a romantic dinner at home. This dessert will definitely give you a fantastic end to your romantic evening.
Check out the recipe below.
Slow Cooker Strawberry Cheesecake For Two
Instructions
In food processor, pulse graham crackers until completely crushed. Add butter; pulse until well combined. Press cracker mixture evenly in bottom of 2 ungreased 1-cup ramekins.
In same food processor, pulse cream cheese, egg, honey, jam and salt until batter is smooth, scraping down side of processor bowl as needed. Divide cheesecake batter evenly between ramekins.
Pour 2 cups water into 6-quart slow cooker. Place ramekins in slow cooker.
Cover; cook on Low heat setting 1 hour 30 minutes to 2 hours or until cheesecake is set.
Turn slow cooker off; uncover. Leave ramekins in slow cooker to cool, about 45 to 60 minutes.
Refrigerate 2 to 3 hours before serving. To serve, garnish with sliced strawberries.
If you love this recipe and it has not failed you on your romantic dinner, then don't forget to comment your experience below. Also, include your ratings. I'd love to know how much you love it.
Thank you for checking this recipe out and happy slow cooking!
A very big thanks to bettycrocker.com for this great dish!