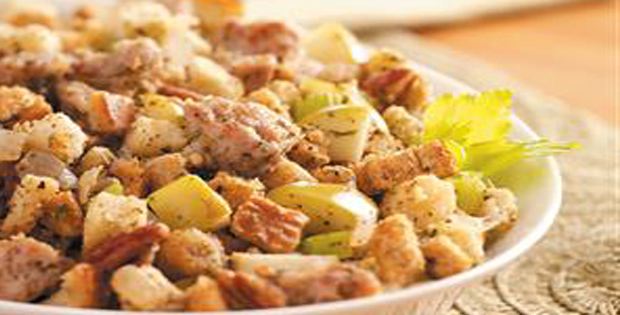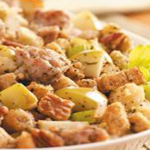 Yield: 12
Prep Time: 20 minutes
Cook Time: 3h 00 min
Print
Low Fat Slow-Cooked Sausage Dressing
A delicious healthy recipe you can easily whip up with the help of your slow cooker.
Effortless cooking is what slow cooking is all about. And that is one of the many reasons I am so in love with slow cooking. Well, aside from that, slow cooking can give you the best flavors all blended well into your dish of course.
With this recipe you will not have to worry about the calories as it is actually lower in fat. I'm sure a lot of those you will be serving this to will think that since it has sausages. But since the recipe requires reduced-fat bulk pork sausage, calorie-conscious individuals will definitely want to try this out.
Check out the recipe below.
Slow-Cooked Sausage Dressing
Instructions
Place first five ingredients in a large bowl. In a large nonstick skillet, cook and crumble sausage with onion and celery over medium-high heat until no longer pink, 4-5 minutes; drain.
Add to stuffing mixture; stir in broth and butter. Transfer to a greased 5-qt. slow cooker.
Cook, covered, on low until heated through and apple is tender, 3-4 hours, stirring once.
This effortless slow cooker dressing is a great quick dish to prepare if you are on a rush to leave for work, school or an appointment. It will only take you 20 minutes to prepare and leave it to cook for 3-4 hours and when you get back, voila, you have a great sausage dressing waiting for you.
Hope you enjoy. Happy slow cooking!
A very big thank you to tasteofhome.com for this amazing dish!