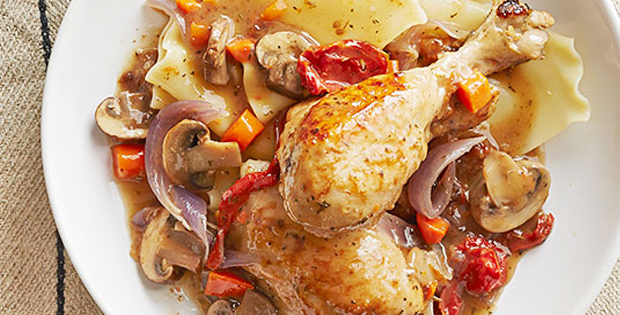 A healthy chicken dish that perfectly compliments steamed greens.
I have been in the mood for some pasta lately. And I just don't want any regular pasta. I want something that would seem like pasta but had a pretty good chunk of poultry in it plus some healthy greens that can balance the dish.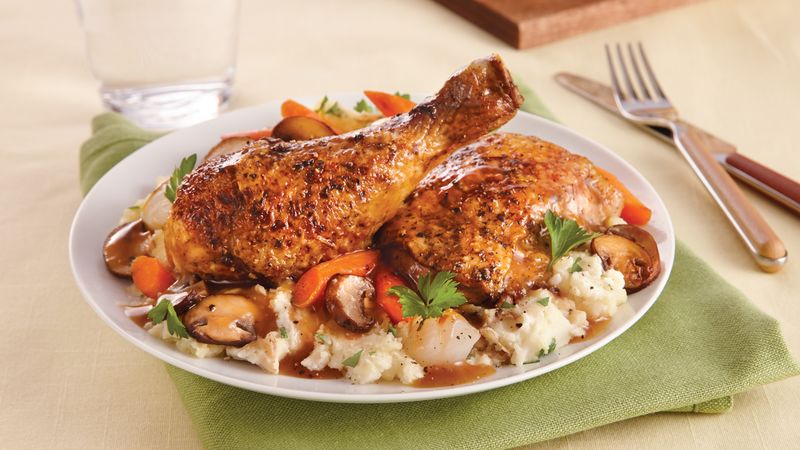 There are actually a whole lot of recipes that could fit the description above, but of course not all of them are to my liking. Well, this specific recipe has proven its worth. Aside from the fact that chicken dishes are a must have at home, we have to make sure that the little ones still get to eat veggies. So this recipe is the perfect dish to make them have the best of both worlds.
The herbed wine sauce is truly an amazing touch to this chicken and pasta dish, but you can substitute the dry white wine with chicken broth if you are avoiding having any alcohol on a dish kids. And the steamed veggies are such a delight. You can actually mix and match other veggies other than what is given in the recipe. And any pasta will certainly do. Try it out now, experiment and tell me what you think.
Check out the recipe below.
---
Slow Cooker Herbed Chicken and Mushrooms
Ingredients:
3pounds chicken thighs and/or drumsticks, skinned
1tablespoon oil
5cups sliced assorted fresh mushrooms, such as shiitake, button, crimini, and/or oyster
1red onion, cut into wedges
1/2cup chopped carrot (1 medium)
1/4cup dried tomato pieces (not oil-packed)
3/4cup chicken broth
1/4cup dry white wine or chicken broth
3tablespoons quick-cooking tapioca, crushed
1teaspoon dried thyme, crushed
1/2teaspoon garlic salt
1/2teaspoon dried basil, crushed
1/4 – 1/2teaspoon ground black pepper
4 1/2cups hot cooked plain and/or spinach linguine or fettuccine, or hot cooked rice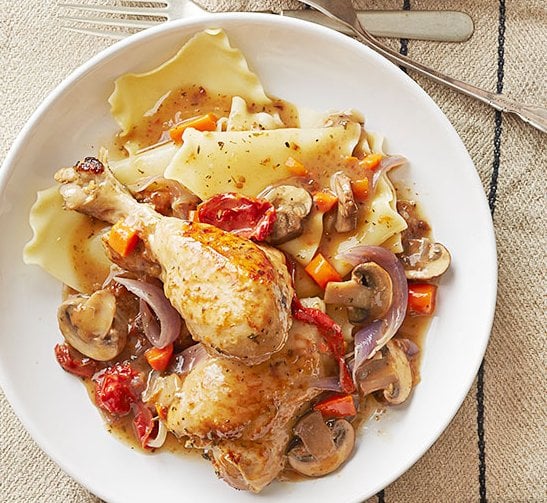 Instructions:
If desired, in a large skillet cook chicken pieces in hot oil until browned. Drain off fat; set chicken aside. In a 4- to 5-quart slow cooker combine mushrooms, onion, carrot, and dried tomato. Pour broth and wine over mushroom mixture in cooker. Sprinkle with tapioca, thyme, garlic salt, basil, and pepper. Add chicken pieces to cooker.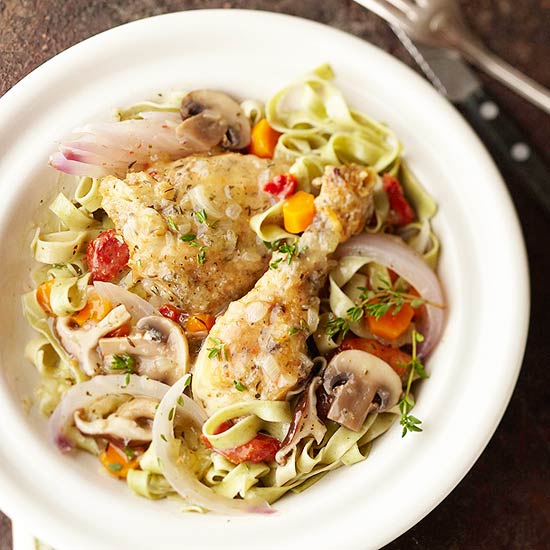 Cover and cook on low-heat setting for 7 to 8 hours or on high-heat setting for 3-1/2 to 4 hours.
Serve chicken and vegetables over hot cooked pasta; drizzle with cooking juices.
A very big thank you to bhg.com for this super delicious and healthy recipe.
Credits to bettycrocker.com for the awesome image.