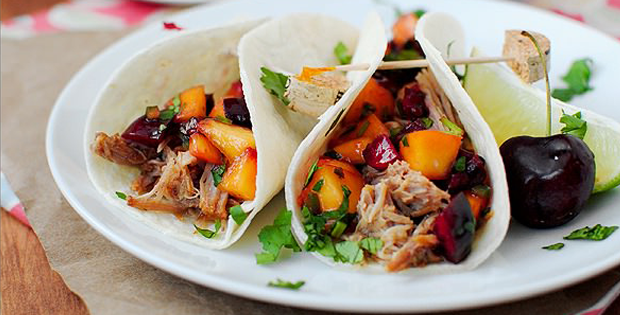 The perfect combination of tender pork and fresh fruit.
Do you love eating fruits but can't seem to get enough of meat as well especially pork? You can get the best of both worlds with this heavenly slow cooked dish.
This mouthwatering dish is an amazing mix of smoky chipotle pepper-laced pulled pork combined with a sweet cherry-peach salsa in a juicy scrumptious taco. Anyone you serve this to will definitely not take a pass on it. The best part is, you just need to throw the pork in with all the flavoring in the crock pot and leave it to cook for hours while you quickly whip up the Cherry peach salsa. You can even make the salsa a day
Check out the recipe below.
---
Smoky Pulled Pork Tacos With Cherry-Peach Salsa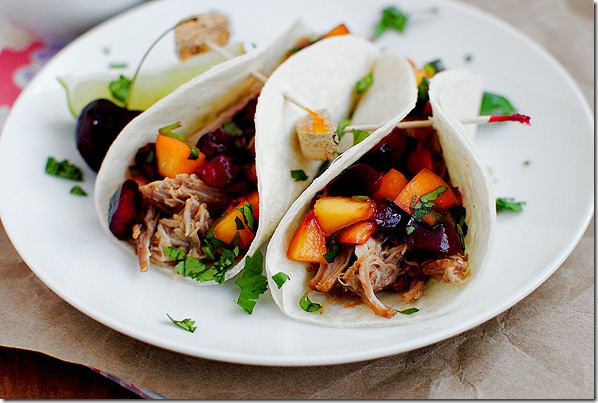 Ingredients:
For the pork
4-5lb pork butt (may be called pork shoulder)
salt & pepper
1 large sweet onion
4 chipotle peppers in adobo sauce + 2 Tablespoons sauce
1/2 cup BBQ sauce
2 Tablespoons brown sugar
20oz Dr. Pepper
Fajita-sized tortillas
For the Cherry-Peach Salsa
1 cup chopped sweet cherries
1 cup chopped peaches (about 1 large peach)
1/4 cup chopped cilantro
1 jalapeno, minced
salt
juice of 1 lime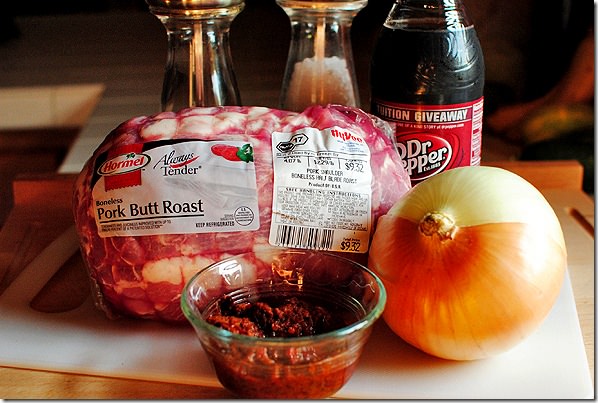 Check the next page for the instructions…