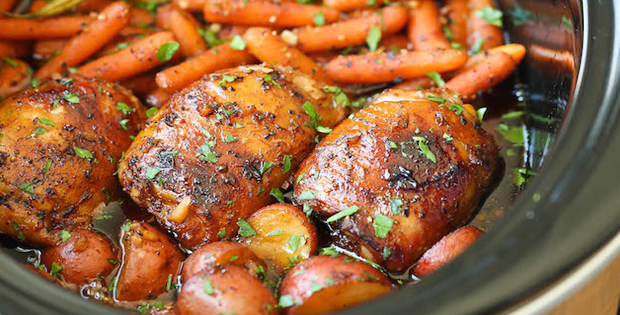 The healthiest slow cooker chicken dish that doesn't need sautéing or watching over.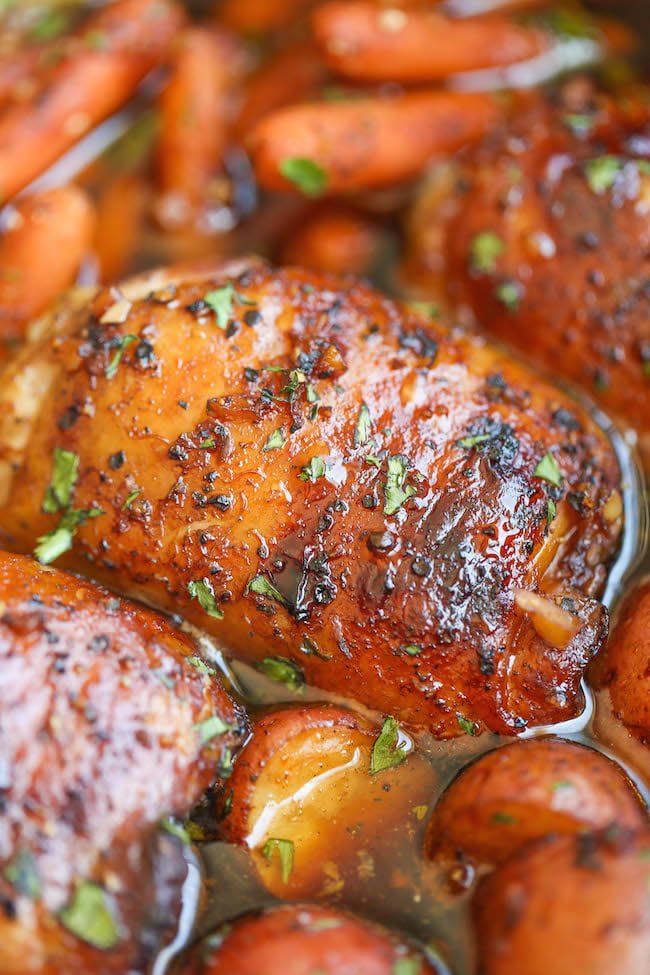 You should always make it a point to have veggies in your meal. It could be incorporate din the dish itself or you could prepare a completely separate veggie dish to pair with your main dish. And yes, having veggies as part of your diet is very essential to your health.
This is a great dish if you want your kids to have veggies as part of their meal. That is if you have kids. My kids are quite easy to feed, even with veggies around. Well, of course took quite a while to make them get used to eating all types of veggies but all the hard work was all worth it.
But then again, since they were infants, I would usually mash different veggies that I could feed them with. So they are very familiar with the flavors already. Its just that as they grew older and learned to eat meat, they have preferred meat or veggies most of the time. Thus, incorporating a whole lot of veggies in every meal is a must.
This recipe does that for me. It's a super easy slow cooker recipe that will free you up to do any errand you need to do in between. The honey and garlic flavor will not only give flavor to the chicken but an aroma that you will look for once your meal is all eaten up.
Check out the recipe below.
---
Slow Cooker Honey Garlic Chicken And Veggies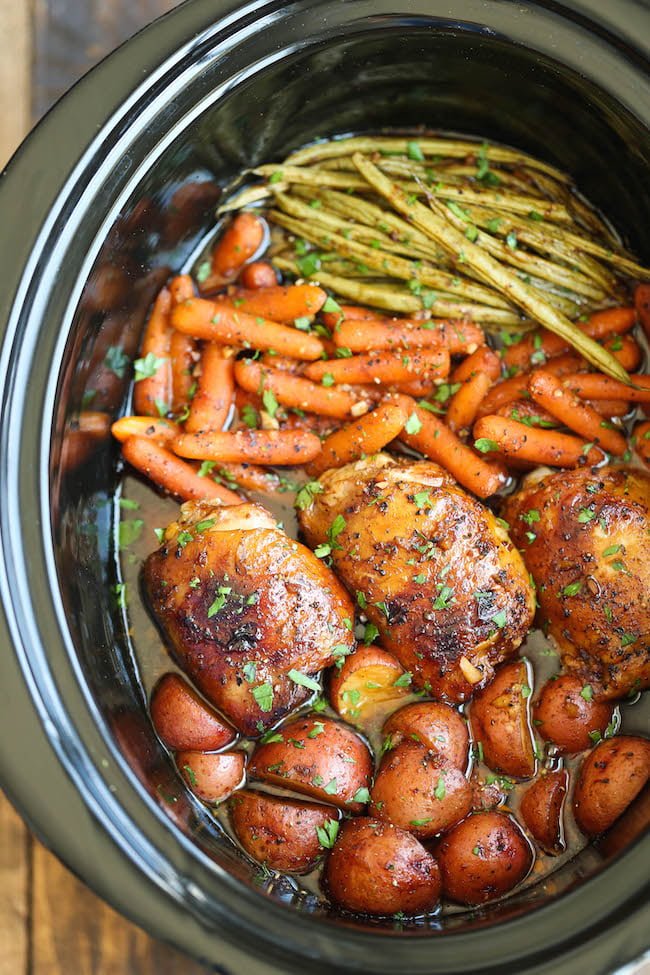 Ingredients:
8 bone-in, skin-on chicken thighs
16 ounces baby red potatoes, halved
16 ounces baby carrots
16 ounces green beans, trimmed
2 tablespoons chopped fresh parsley leaves
FOR THE SAUCE
1/2 cup reduced sodium soy sauce
1/2 cup honey
1/4 cup ketchup
2 cloves garlic, minced
1 teaspoon dried basil
1/2 teaspoon dried oregano
1/4 teaspoon crushed red pepper flakes
1/4 teaspoon ground black pepper
Instructions: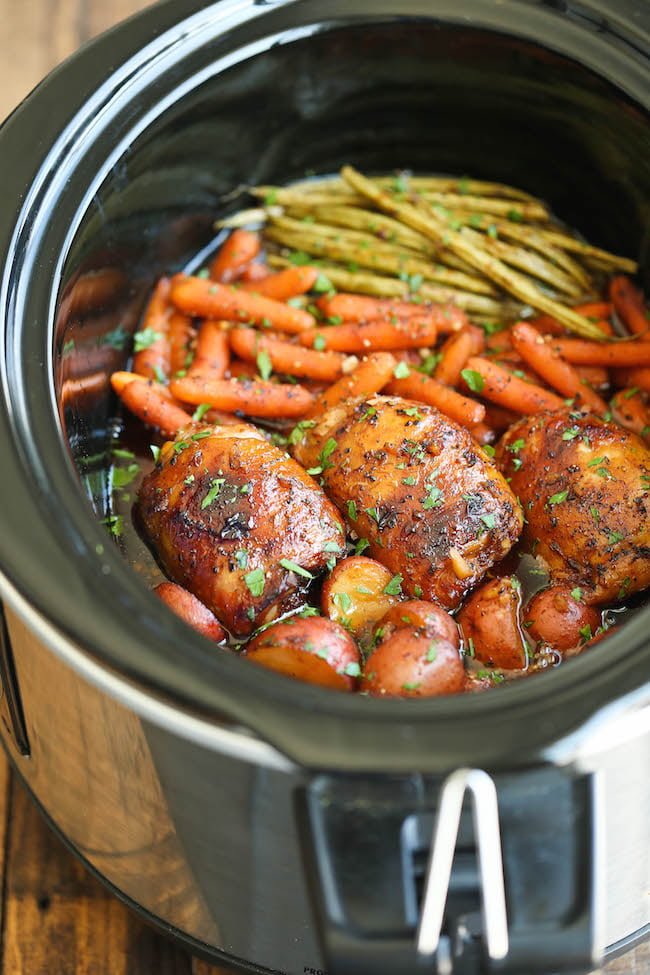 In a large bowl, combine soy sauce, honey, ketchup, garlic, basil, oregano, red pepper flakes and pepper.
Place chicken thighs, potatoes, carrots and soy sauce mixture into a 6-qt slow cooker. Cover and cook on low heat for 7-8 hours or high for 3-4 hours, basting every hour. Add green beans during the last 30 minutes of cooking time.
Optional:
Preheat oven to broil. Place chicken thighs onto a baking sheet, skin side up, and broil until crisp, about 3-4 minutes.
Serve chicken immediately with potatoes, carrots and green beans, garnished with parsley, if desired.
Watch the full video below.