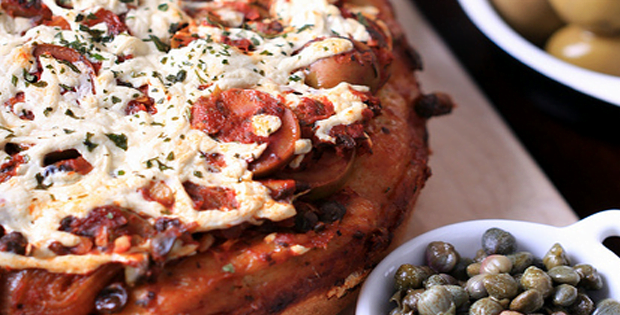 A slow cooked pizza recipe that is equally as good as an oven baked pizza.
When you think of making a good o'l pizza, using the slow cooker is not really the first thing that comes into your mind. You will probably be thinking of an oven, or even a toaster. Here's a new idea. How about making one on an actual slow cooker?
It may seem like a stretch if this is your first time to use a slow cooker, or if this is your first time to prepare pizza in one. But worry not as this is actually safer and more convenient than baking on in an oven. Sometimes, you could end up burning your pizza in the oven. Plus, your kitchen gets all the heat packed up from the oven. This doesn't happen with a slow cooker. And the pizza itself turns out really good.
The thing I love the most about this pizza recipe is that it is super healthy. You can actually consider it vegan and for some vegetarian. So if you are on a very strict diet or if you are vegan or vegetarian, this will be a great add on to your menu list using your crock pot.
Check out the recipe below.
---
Slow Cooker Puttanesca Pizza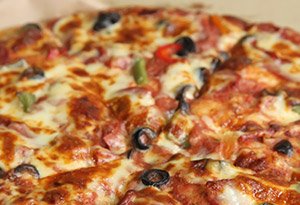 Ingredients:
For the dough
1 1/2 cups unbleached all-purpose flour
1 1/2 tsp. instant yeast
1/2 tsp. salt
1/2 tsp. Italian seasoning
1 Tbsp. olive oil
1/2 cup warm water, or as needed
For the sauce
1/2 cup crushed tomatoes
1/4 cup pitted kalamata olives, sliced
1/4 cup pitted green olives, sliced
1 Tbsp. capers, rinsed and drained
1 Tbsp. chopped fresh flat-leaf parsley
1/4 tsp. dried basil
1/4 tsp. dried oregano
1/4 tsp. garlic powder
1/4 tsp. sugar
1/4 tsp. hot red pepper flakes
Salt and freshly ground black pepper
1/2 cup shredded vegan mozzarella cheese (optional)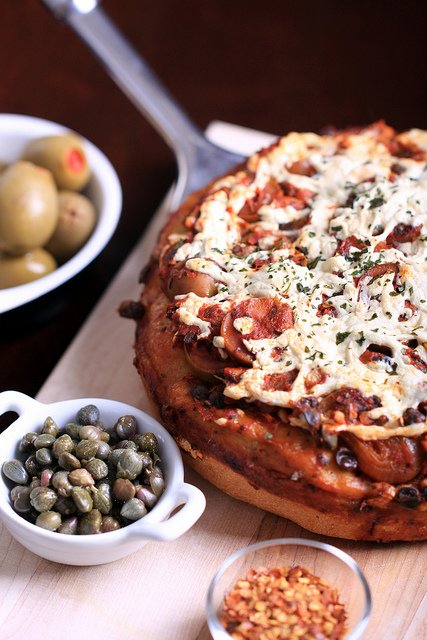 Instructions:
For the dough: Lightly oil the inside of a large bowl. In a food processor, combine the flour, yeast, salt, and Italian seasoning. With the machine running, add the oil through the feed tube, then slowly add as much water as needed to form a slightly sticky dough ball.
Transfer the dough to a floured surface and knead for 1 to 2 minutes, until it is smooth and elastic. Shape the dough into a ball and transfer to the prepared bowl, turning the dough to coat it with oil. Cover the bowl with plastic wrap and set aside to rise at warm room temperature until doubled in size, about 1 hour.
While the dough is rising, make the sauce. In a bowl, combine the tomatoes, both kinds of olives, capers, parsley, basil, oregano, garlic powder, sugar, red pepper flakes, and salt and black pepper to taste.
Generously oil the insert of a large (5- to 7-quart) slow cooker or spray it with nonstick cooking spray. Punch down the dough and transfer it to a lightly floured surface. Flatten the dough, then shape it to just fit inside your slow cooker. Place the dough in the cooker and spread the sauce over the dough. To prevent condensation from dripping onto the pizza, drape a clean kitchen towel over the cooker, then put on the lid. Cook on High for 1 hour and 45 minutes. If using the vegan mozzarella, sprinkle it on the pizza after 1 hour and 15 minutes, then cook for 30 minutes longer to allow it to melt.
A very special thank you to oprah.com for the delicious pizza recipe.
Credits to olivesfordinner.com for the amazing image.